Employee Spotlight: Olivia Willoughby
Meet former ORAU employee Olivia Willoughby. As an ORAU contractor working under the National Student Services Contract (NSSC) at the U.S. Environmental Protection Agency (EPA), Olivia provided Environmental Laboratory Support to the Gulf Ecosystem Measurement and Modeling Division (GEMMD).
Alongside researchers in the Ecosystem Dynamics and Effects Branch, Olivia performed laboratory work in support of ongoing research related to current environmental issues. As heavy metal pollution can have a variety of detrimental effects on human health, the EPA aims to adopt a fast, safe, and accurate method of detecting lead in soil systems. Olivia's role involved finding new ways to accurately quantify these toxins in terrestrial soils. She contributed to the design of a biosensor that responds to different quantities of lead via bioluminescent signaling. Most of her work took place in molecular and microbiology laboratories, where she performed procedures such as culturing microbes, DNA extractions, restriction enzyme digests, gel electrophoresis, and media preparation.
Additionally, she was able to network and collaborate with other EPA scientists by contributing to various GEMMD projects. For example, she participated in a field study using sediment profile imaging, which captures a variety of physical and biological parameters of the sea floor. The team deployed the equipment in the Pensacola Bay area.
Recently, Olivia accepted a full-time position as an Environmental Specialist II with Florida's Department of Environmental Protection Mining and Mitigation Division. Her duties will include conducting field surveys on sites that have been previously disturbed due to mining efforts and utilizing this information to determine the best path for rehabilitation.
"I am extremely excited to be able to continue on a career path dedicated to ensuring that our environment stays healthy and protected so that others are able to experience the joy that the great outdoors brings, just as I have," Olivia said.
BACKGROUND
Olivia attributes her natural gravitation toward science to growing up in a family of outdoor enthusiasts. Combining her love of the outdoors and laboratory work, she earned her Bachelor's degree in Biology with a minor in Chemistry from the University of Northern Iowa. Eventually, she would like to return to school and pursue a Master's or Doctorate in a biology-related field.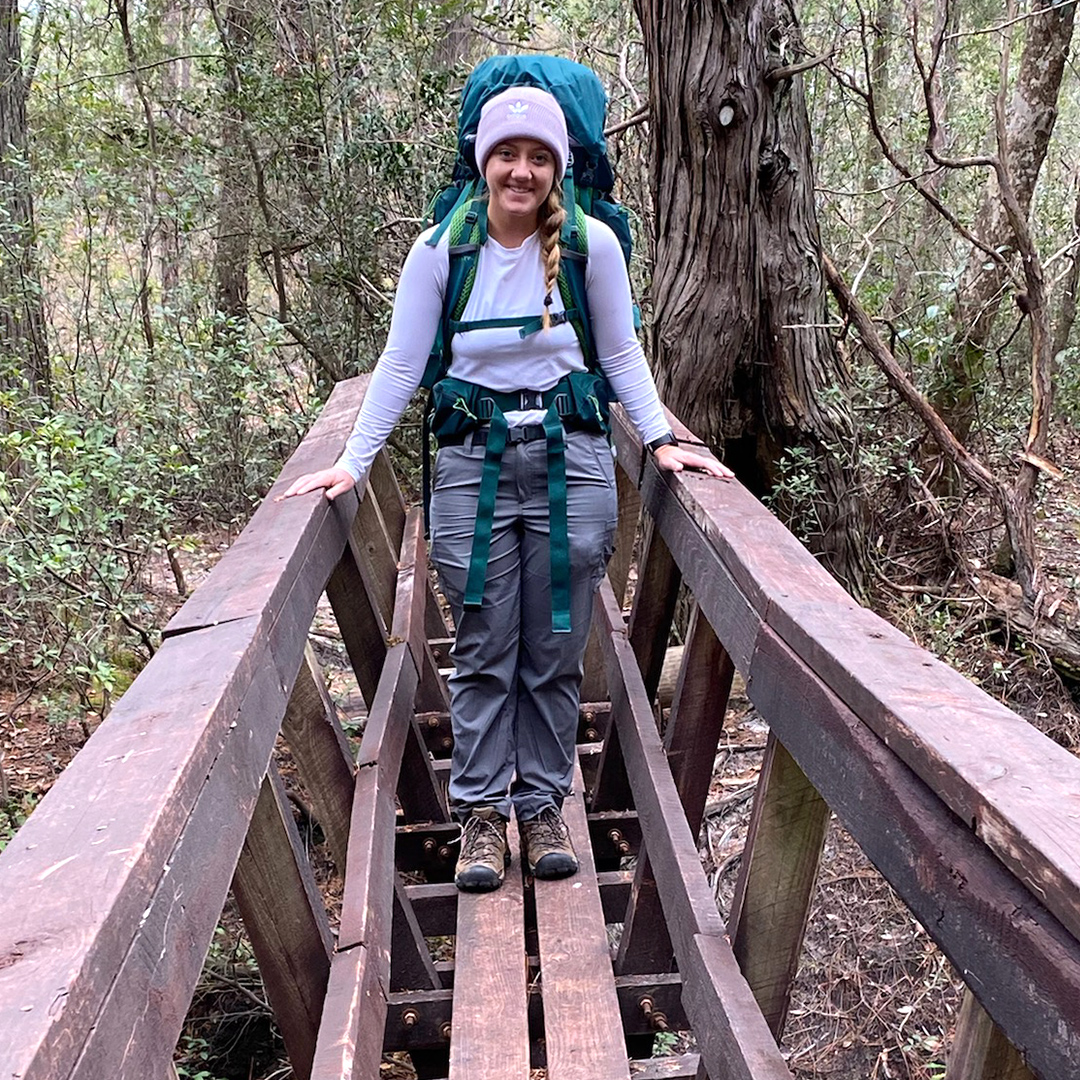 Outside of the lab, Olivia is a frequent traveler and loves to explore new places. In fact, she spent a summer in Japan and was able to hike Mt. Fuji. Additionally, she recently completed a half marathon and has hopes of completing both a triathlon and a marathon in the future.