Radon Seed Sterilizer (1930s to 1940s)
The Muir Safe-Sterilizer manufactured by the Radium Emanation Corporation of New York City, either in the 1930s or 1940s.
Prior to being implanted in a patient, radon seeds needed to be sterilized. The sterilization was accomplished by opening the sterilizer unit and placing the seeds on the screen. The device was then screwed shut and submersed in the sterilizing solution—usually hot water. The solution entered the sterilizer while the air was displaced through three small holes in the bottom (not shown).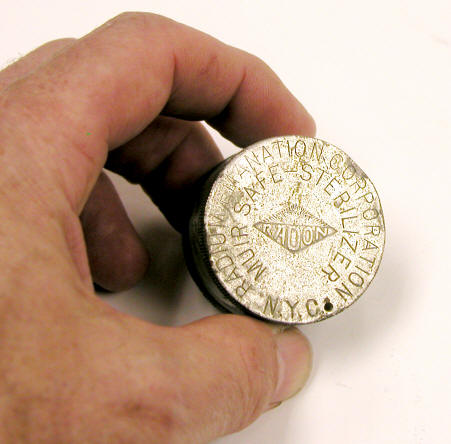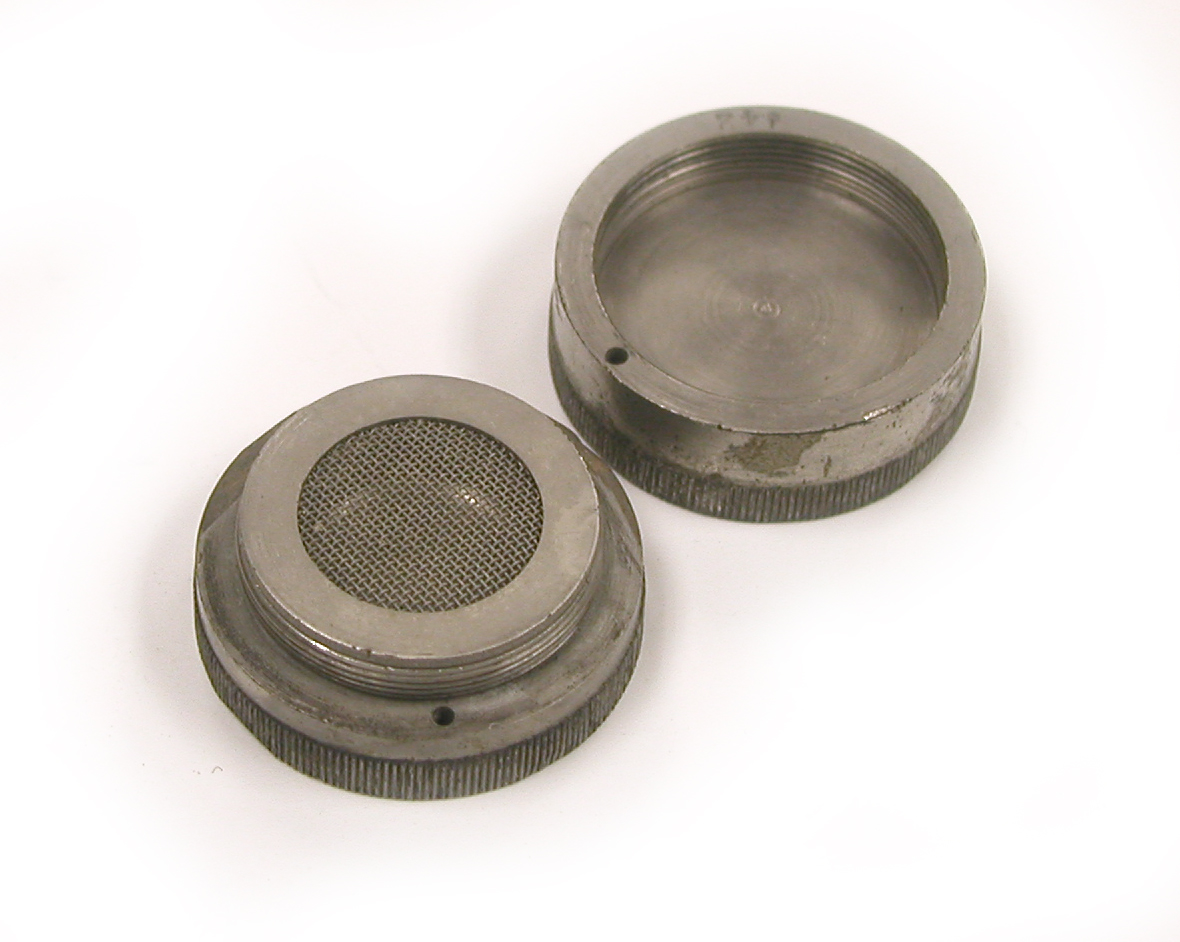 Size: ca. 1.5" diameter, 0.75" thick
Kindly donated by Dr. Pejavar Rao.
Reference
U.S. Patent 1,921,084. Sterilization of Radon Seeds. August 8, 1933.