NUTEX Radium Condoms (ca. 1940s)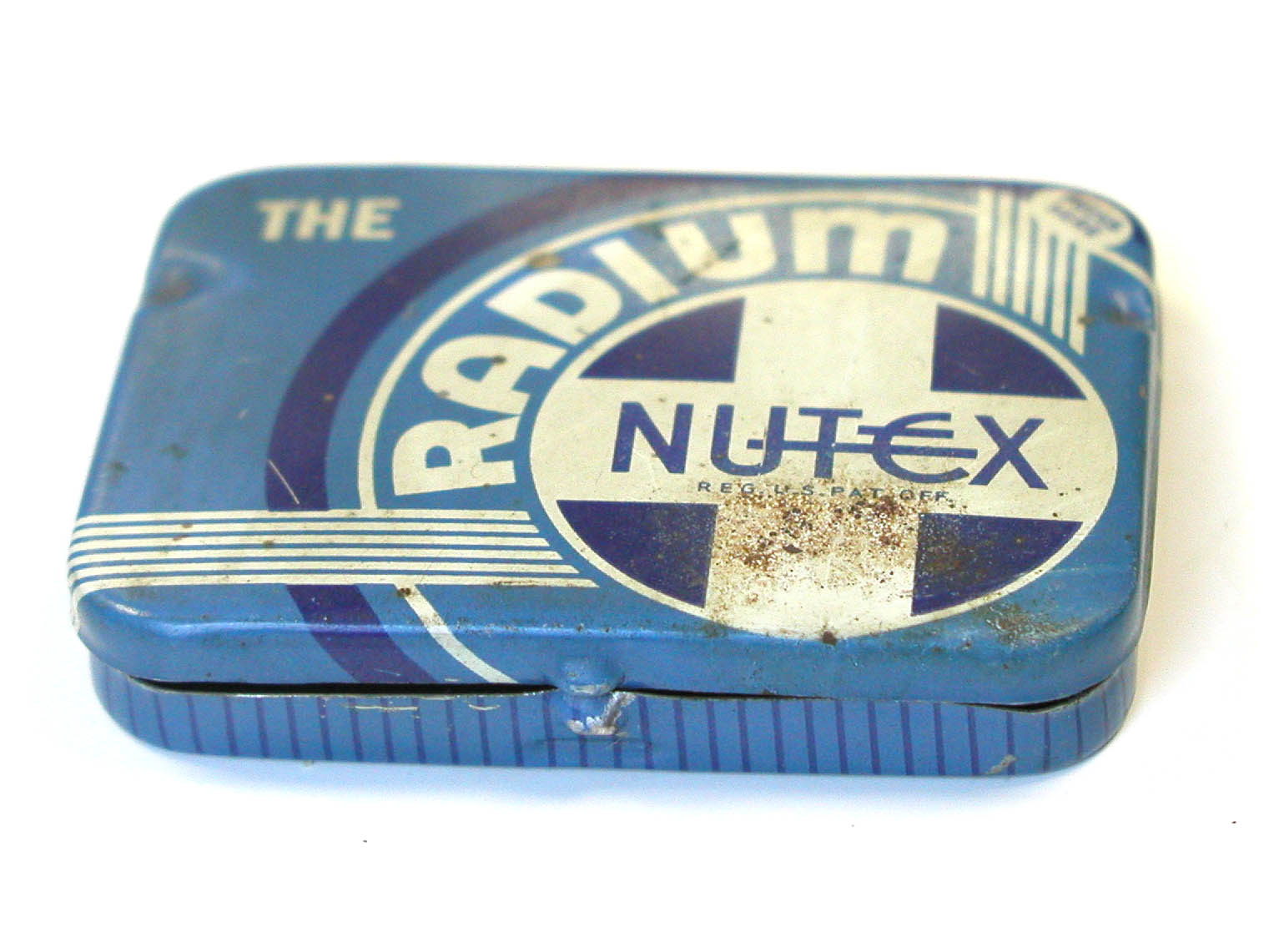 These Radium Condoms were produced by the Nutex Company of 322 S. Seventh Street, Philadelphia, PA.
Based on the design of the tin and style of the graphics, I would guess that it probably dates from the 1940s. Nevertheless, the NUTEX Trademark (262412) seems to have been used since 1927 for "prophylactic rubber articles for the prevention of contagious diseases." The NUTEX Company was initially known as the Lederer Company.
Size: 2 1/2" x 1 5/8"
In 1940, the product ran afoul of the Federal Trade Commission. A lot of "Nutex skins" in interstate commerce was seized and later destroyed for alleged misbranding. The latter involved "false and misleading" representations that the product "was absolutely perfect, would afford protection, and would be efficacious for the prevention of disease." F.D.C. Nos. 1574.