Terre Haute Radium Beer (ca. 1905 to 1920)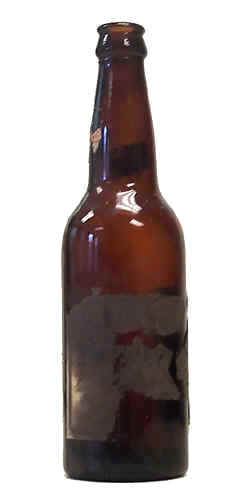 This is a bottle of Radium Beer produced by the Terre Haute Brewing Company, probably between 1905 and 1920 (before prohibition). The label has suffered the ravages of time, but that magic word in big red letters can still be made out: "RADIUM."
Now that you've got your Radium Cigarettes, your Radium Condoms, and your Radium Beer, you should be ready for a night on the town. Those of us who've experienced the aforementioned ravages of time might not be up for all that, but you never grow too old to enjoy beer.
Size: 9 1/2" tall
Donated by John Swez.