Radium Dye Company Bottle (ca. 1907 to 1936)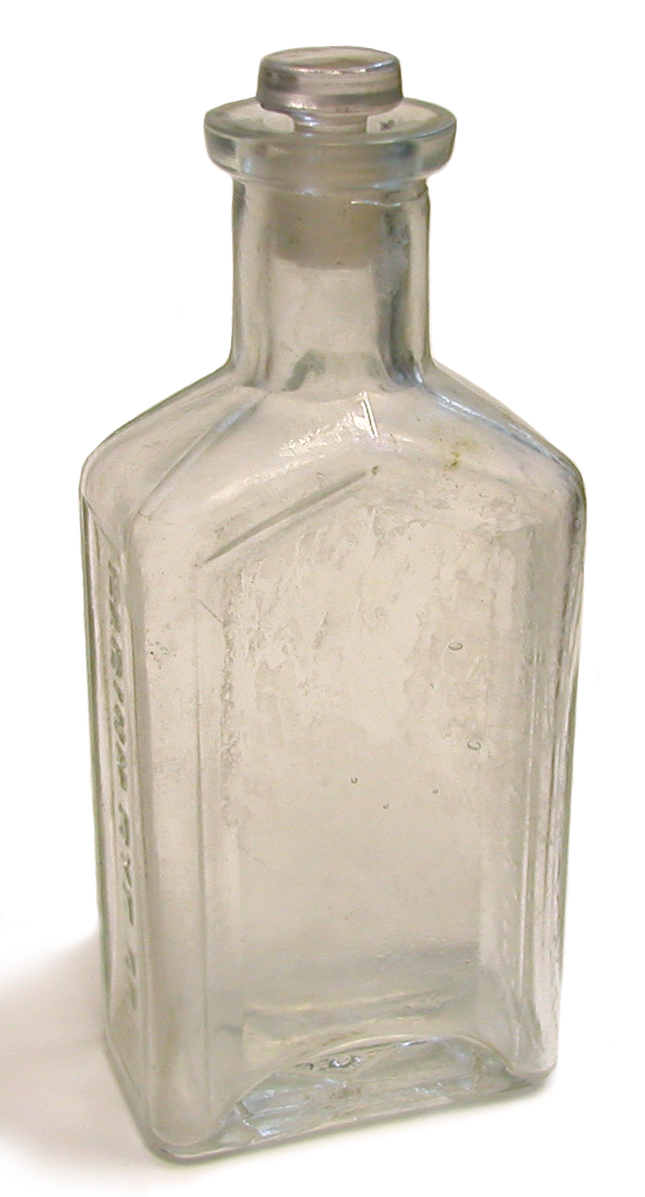 A clear glass bottle produced by the Radium Dye Company of Kansas City, Missouri.
The company, according to an article in the Moberly Monitor-Index (May 1, 1936), was founded in 1907. By 1936 was supposedly operating in 48 states. This newspaper article is the last reference I have found to the company.
The earliest reference to them that I have located, the 1914 Kansas City Directory, indicated that the company address was 328 West 11th Street. The address in the 1936 Directory was given as 2107 Grand Avenue, Room 618.
What is interesting about the listing in the 1936 Directory is that the company's business category was "Radium and Radium Preparations." Interesting because nothing in their advertisements suggested that radium was an ingredient in any of their products.
Most of the company's early advertisements featured Radium Soap, which seems to have come in a metal can. Other company products included non-slipping liquid wax, greaseless furniture polish, white shoe cleaner, perfumed soap powder, water softener, spot remover, gasoline settler, and ant and cockroach exterminator. What came in this bottle is anyone's guess. My guess: dye—available in 15 pastel shades.
The primary application of Radium Dye seems to have been coloring hats. For example, a 1922 advertisement (Salina Evening Journal, Mar. 11, 1922) indicated that Radium Dye was perfect for light and highly colored straw hats. Radium Dye was also touted in several advertisements taken out by millinery stores: Thurmonds in Brunswick Missouri, a specialist in auto veils and caps, claimed that faded flowers could be made "as good as new by the RADIUM DYE."
Size: Approximately 2 1/2" x 1 1/2" x 6"
The glass stopper appears to be too small for the bottle and is probably not the original.
Thanks to Jim Lula for his help here.