Radium Hand Cleaner (ca. 1910 to 1920)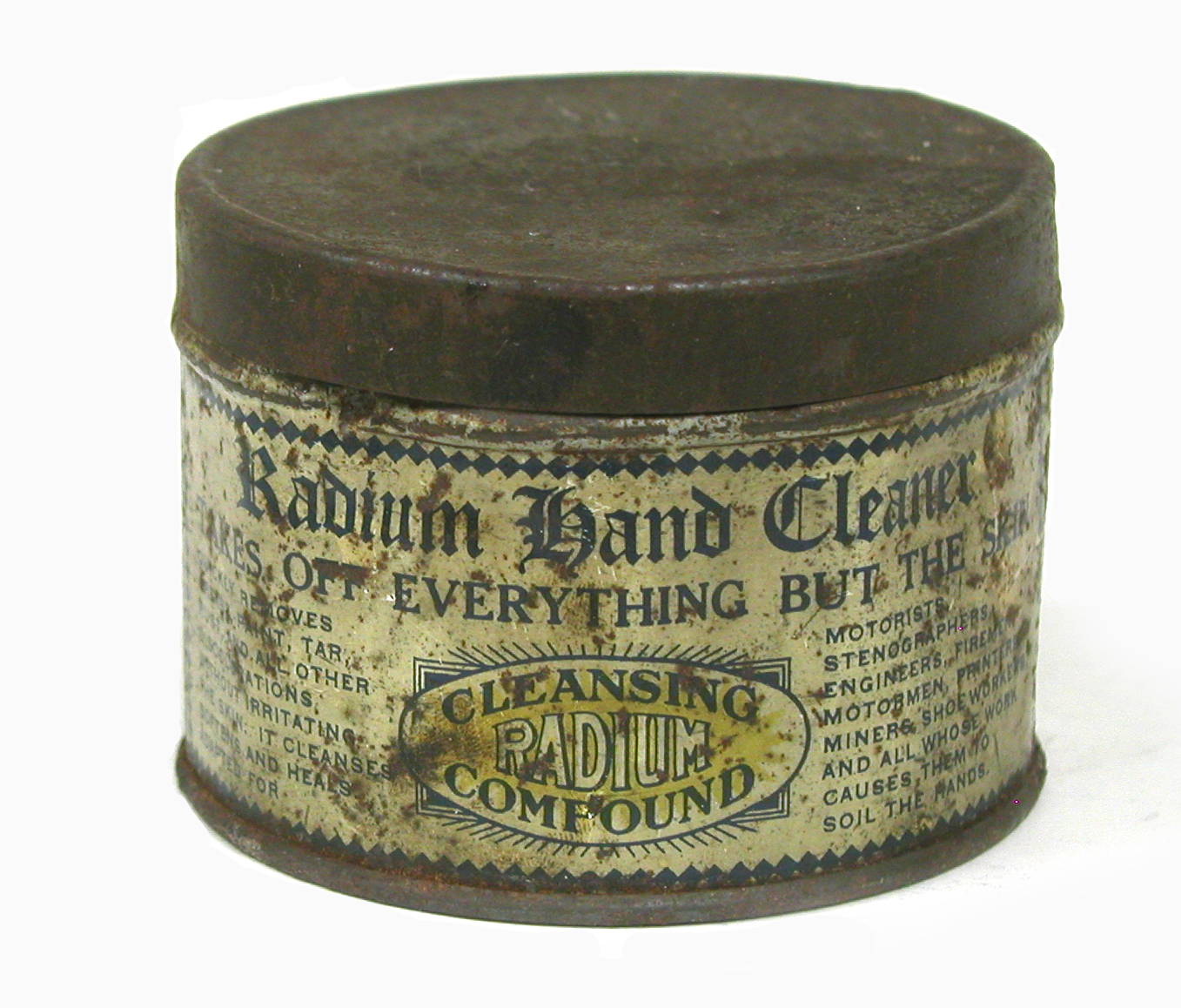 An empty box of "Radium Hand Cleaner" produced by the Radium Compound Company of Phoenix, New York.  Since the company was incorporated sometime between 1906 and 1909, it is a reasonable guess that this item might date from 1910 to 1920.  
"Quickly removes grease, paint, tar, rust and all other discolorations without irritating the skin. It cleanses softens and heals." The label also recommends it for "Kettles, Frying Pans, Pails, Stewpots, Roasters, Tea Kettles, etc."
The snippet below of an advertisement is from Volume 19 Issue 2 of Hunter-trader-trapper (1909).
Size: 2.5" high, 3.5" diameter

Reference
The Era Druggist's Directory of the United States, Canada, - 18th Edition. 1916.