Sniteman's X-Ray Liniment (ca. 1905 to 1920)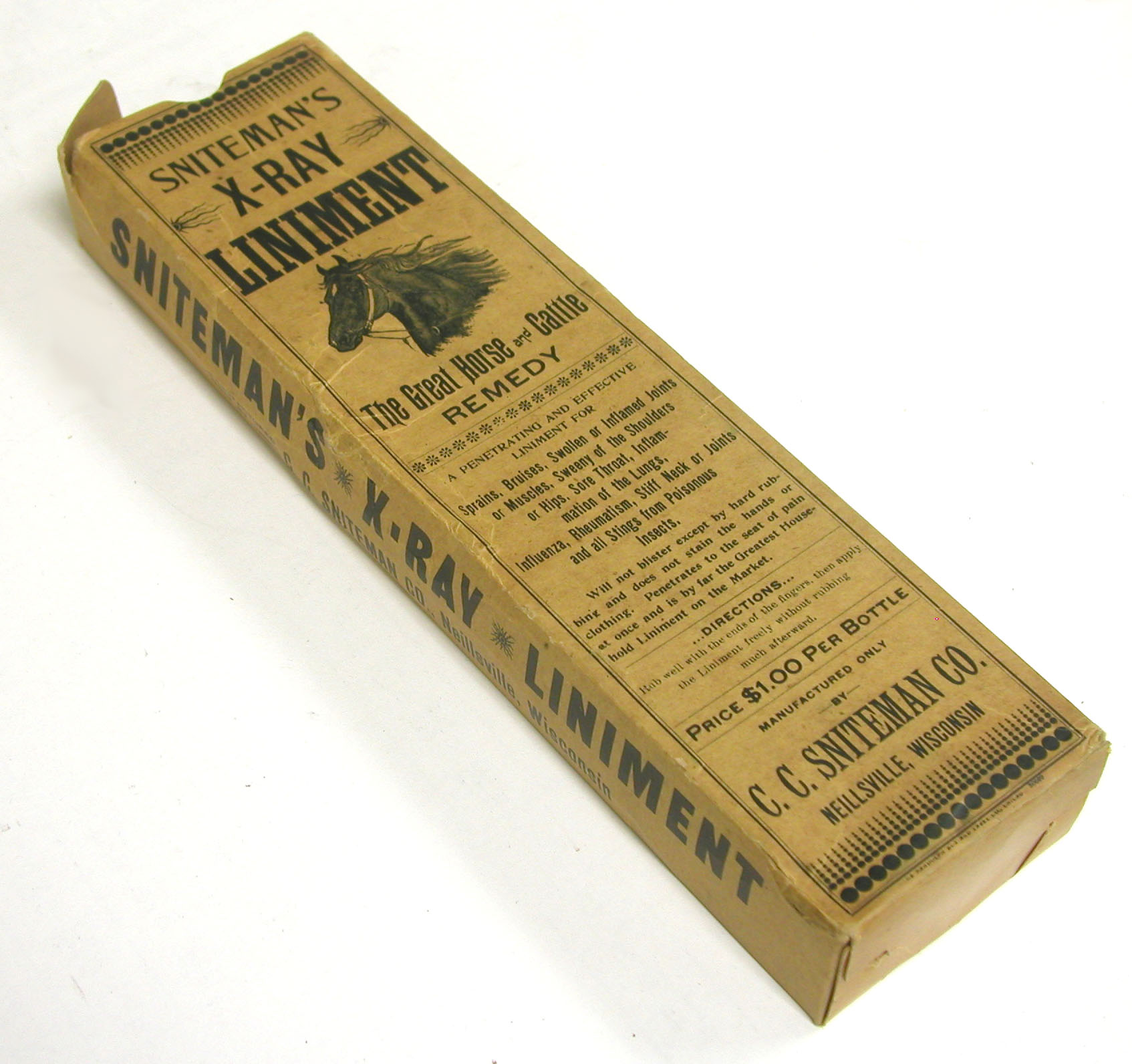 The text on the box says it all: "Siteman's X-ray Liniment. The great horse and cattle remedy." "A penetrating and effective liniment for sprains, bruises, swollen or inflamed joints or muscles, sweeny of the shoulders or hips, sore throat" etc. The text on the back of the box is identical, except that it is in German.
It was manufactured by C.C. Sniteman Co. of Neillsville, WI. and sold at a price of $1 per bottle. The label was registered by the company in 1905, hence the estimated date of manufacture: 1905-1920.
The liniment came in a flat glass bottle (missing) with "Sniteman's X-Ray Liniment" in raised letters running down the front.
Size: ca. 3.25" x 12.25" x 1.75"