Box for Radium Brand Male Pouches (ca. 1920s)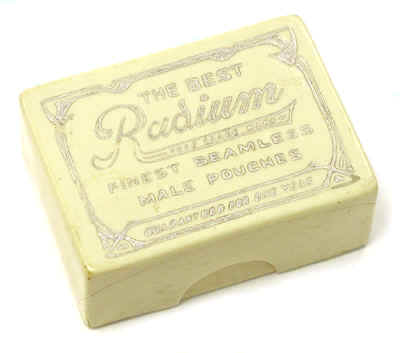 The top of the box reads "The Best... Radium Finest Seamless Male Pouches... Guaranteed for one year." Male pouches, of course, are condoms. Unfortunately the box is empty, so whether or not the "male pouches" actually employed radium must be left to the imagination.
Size: 2 1/4" x 1 1/2" x 3/4"