Cambridge Model BM 18230 Charger (late 1940s)
This charger was manufactured by the Cambridge Instrument Company Inc. of New York sometime in the late 1940s. It was designed to be used with direct reading pocket dosimeters such as the Cambridge Model BM 18050. The military designation for this instrument was the PP-527/PD.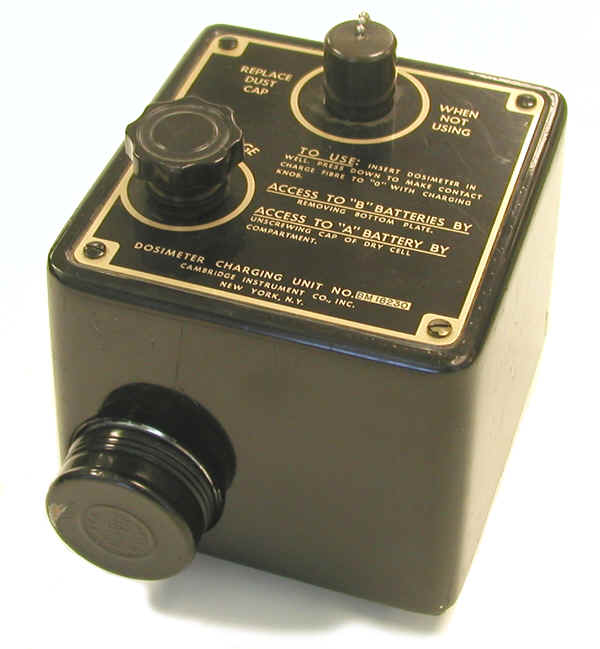 Case: 4 1/4" x 5" x 4 3/4" black aluminum
Weight: 3 lbs.
Light: 2.2 volt flashlight bulb
Battery: One 1.5 volt D cell and six 30 volt
High voltage: 130-180 volts
Donated by Ron Kathren.
References
Campbell, Radiological Defense, Vol. IV, Armed Forces Special Weapons Project, ca. 1950, p. 60.
Atomic Energy Commission Radiation Instrument Catalog #2, page date July 1, 1949, p.AV-7A.