Cat-6 W. B. Johnson Charger (1970s/1980s)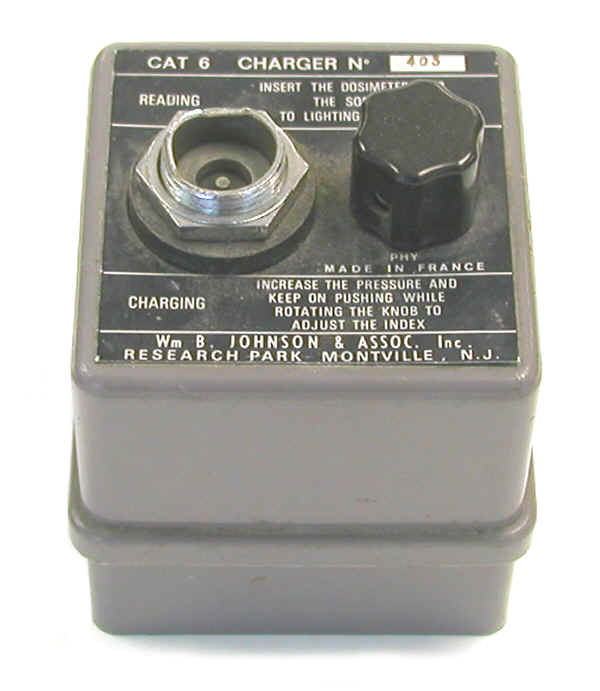 Since the Cat-6 charger appears in a catalog from 1979, I attribute the device to the 1970s and 1980s. It was distributed by William B. Johnson and Associates of Montville, New Jersey, but as the label indicates, it was manufactured in France. The protective dust cap for the charging contact is missing and the threads for the cap have been damaged. It looks like someone hit it with a hammer—charging dosimeters can be frustrating at times.
Case: 2 1/2" x 2 1/2" x 2 3/4" gray plastic
Weight: 8 oz.
Battery: Two 1.5 volt AA cells
Price: $75 in 1979
Reference
B. Johnson Catalog. Attached price list dated July 1, 1979.