Radiophotoluminescent Dosimeter (ca. 1960s)
I have no information about where this dosimeter was used or how it was used. It is obvious that it was designed to hold a single rod of radiophotoluminescent (RPL) glass of the sort commercially available from Bausch & Lomb. The outside of the holder is made of aluminum. Inside, next to the aluminum, is a layer of what appears to be a lead-copper alloy. The innermost layer, with which the glass dosimeter would be in direct contact, is made of plastic. The lead was used to help flatten the over-response of the RPL glass to low energy photons. My best guess is that it was used as an area monitor for accident dosimetry—the sensitivity (ca. 10 rads and up) was not good enough for routine environmental or personnel dosimetry.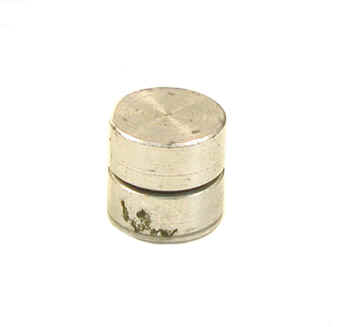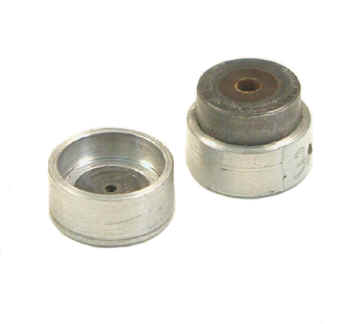 Size: 3/8" diameter and 3/8" high
Donated by Ron Kathren.
Reference
Ron Kathren, personal communication.