Prototype Hanford TLD Badge (ca. 1968)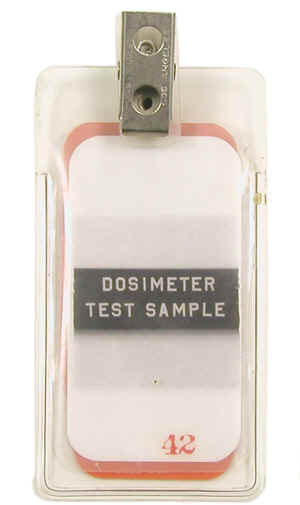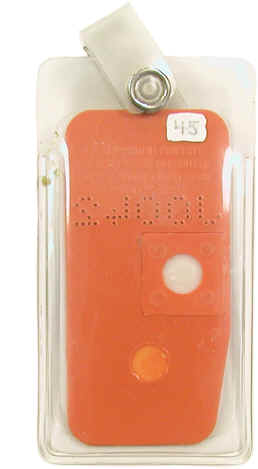 This was a test prototype for the "basic" Hanford TLD badge and it dates from approximately 1968. The plastic sleeve (with attached clip) contains a laminated white card marked "Dosimeter Test Sample" to serve as a substitute for the worker's ID card that would be used in a real badge. It also contains an orange plastic card that holds a LiF TLD chip sandwiched in Teflon. This badge might well represent the first time that LiF chips were mounted in Teflon in this fashion.
The second circle, towards the bottom of the orange card hides a TLD-Teflon disk which served as the backup dosimeter.
Donated by Ron Kathren.
Reference
Ron Kathren, personal communication.