Unusual Condenser Ionization Chamber (1940s, 1950s)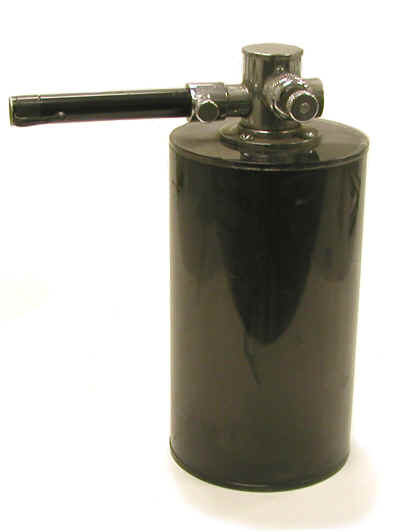 This unusual condenser chamber tube belonged to Carl Braestrup at New York's Francis Delafield Hospital. Since it has no markings on it, I assume that it was manufactured according to his specifications at a local machine shop. It is also possible that it was designed by Richard Mooney, Braestrup's close associate.
The plastic condenser chamber is 3 1/2" in diameter and 6" tall. The black coating on the inside is probably aquadag.
What is unusual about this device is the fact that it is connected to a direct reading pocket dosimeter (Victoreen 541/A) which would provide the readout.
How it was used is anybody's guess. Here is mine.
I suspect that it was designed to increase the sensitivity of the pocket dosimeter, which would normally cover the exposure range from 0 to 200 mR, by effectively increasing the size of the dosimeter's chamber. If true, its use would have required a calibration curve. The chrome-plated adapter on the top of the condenser chamber (photo above right) has a button on the front that might have been used to adjust the fiber's position. The adapter also has an opening (facing right in the photo) that allows light in so that the dosimeter can be read while connected to the condenser chamber.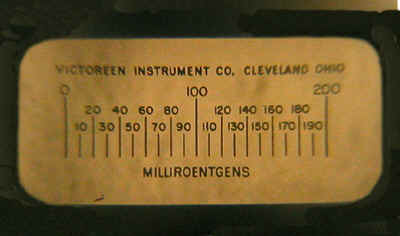 It is almost certain that it was used to measure X-rays, possibly scattered radiation from an X-ray tube.
Donated by Cecilia and Maureen Mooney.