NBS 4 pi Well Ionization Chamber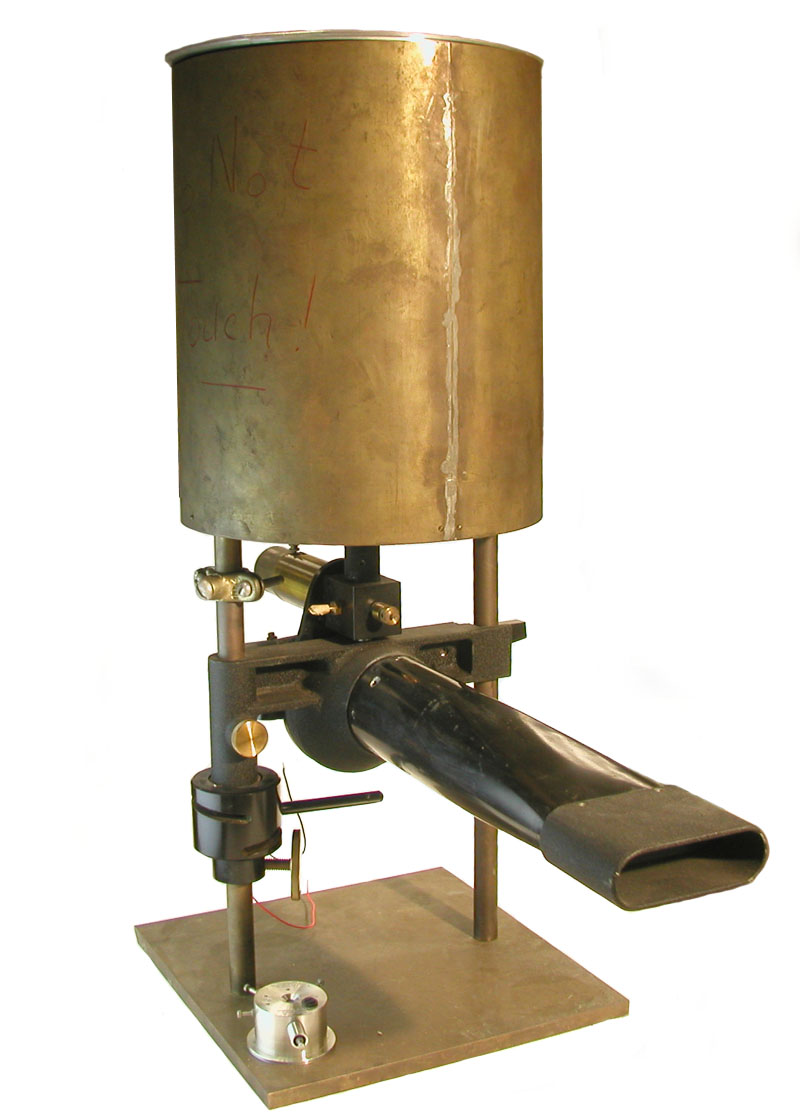 A 4 pi gamma ionization chamber constructed at the National Bureau of Standards in 1952. When gamma emitting sources were said to be NBS traceable, they were usually traceable to this instrument. The sample to be quantified is inserted into a well running down the center of the 15 liter brass chamber. Because the sample is completely surrounded by the detector, the geometry is referred to as 4 pi (4 pi steradians). This maximizes the detector's efficiency for gamma rays, something that is poor under the best of circumstances.
The current from the chamber (a measure of the sample activity) was measured with a Lindemann-Ryerson electrometer located immediately below the chamber. The electrometer fiber was viewed through the long black viewing tube projecting towards the left.
The small cylindrical brass tube pointing to the right is a condenser. Its charge is used to nullify the current from the chamber—a process that involves preventing the electrometer fiber from being deflected.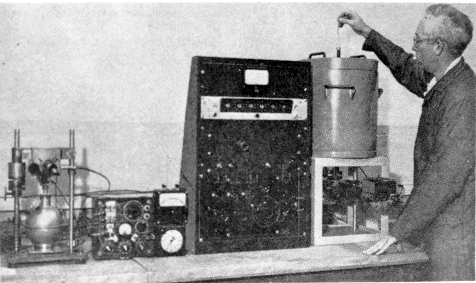 This B&W photo (1958) shows a sample being inserted into the well of the detector. Because the system is shielded, the detector construction is not readily discernible. On the far left side of the photo is the 2 pi beta ionization chamber.
Donated by the National Bureau of Standards courtesy of Ron Colle and Larry Lucas.
References
Smith and Seliger Improvement in Response of 4 pi Gamma-ionization Chambers (Rev. Sci. Instr. 24:474, 1953).
Seliger and Schwebel Standardization of Beta Emitting Nuclides (Nucleonics July 1954).