Nuclear Instrument Chemical Corporation Model 162 Binary Scaler (1949-1952)
This is an example of a Nuclear Instrument and Chemical Corporation Model 162 binary scaler. The collection also has a Model 162 manufactured by the "Instrument Development Laboratories," the original name used by the company from 1946 to 1948. In 1954, the company's name changed once again, this time to Nuclear-Chicago.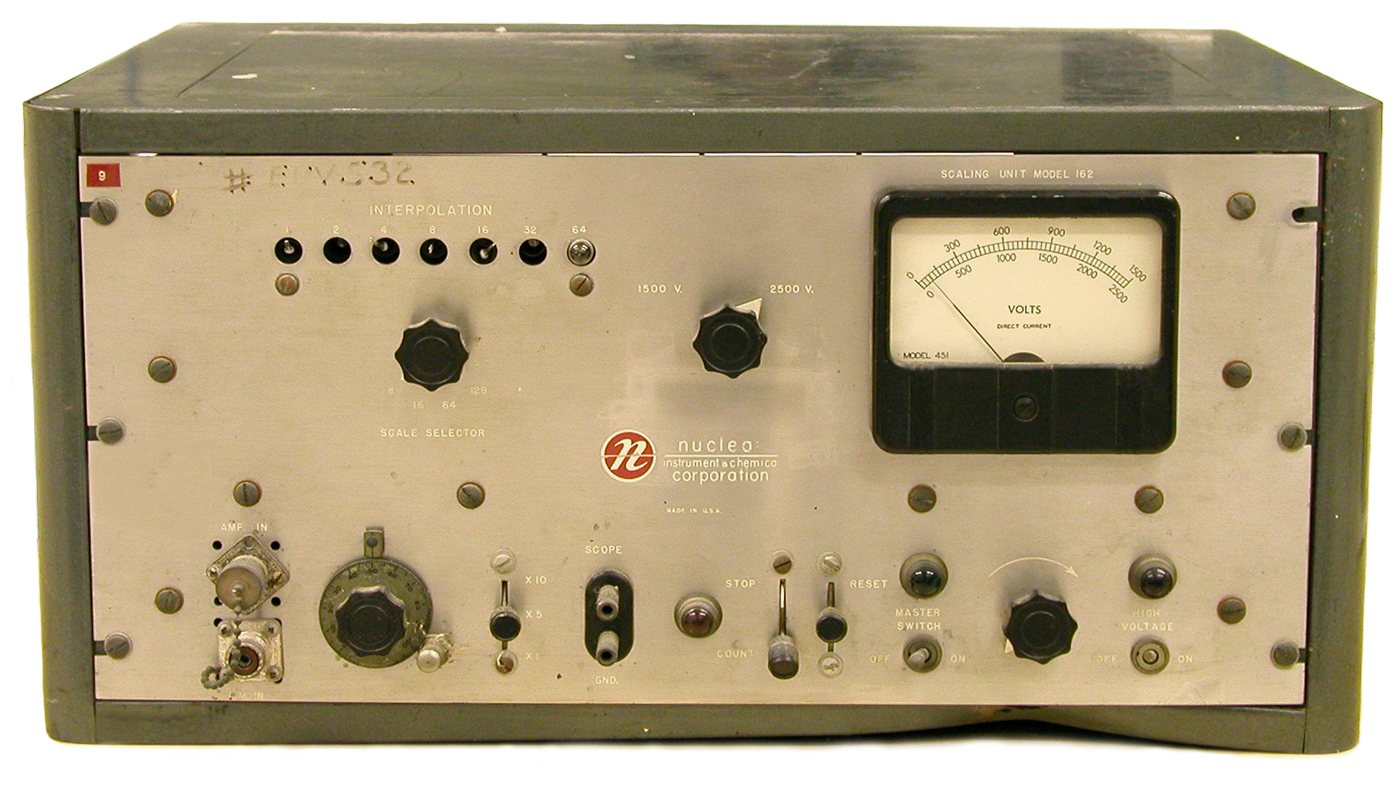 The Model 162 "scaling unit" was designed to be compatible with Geiger counters, proportional counters and scintillation counters. As the manufacturer noted: "no matter how you use them, Nuclear scaling units give you extreme accuracy, convenience and dependability because Nuclear engineers give painstaking attention to the design and production of quality precision instrumentation for nuclear measurements."
Unfortunately, the paint on the upper left portion of the panel has deteriorated.
Scale: 128
High Voltage: 0-2500
Size: 14" x 21" x 10.25"
Donated by Ron Kathren.
References
September 1950, back cover.
February 1949, back cover.