EMI Radiation Contamination Monitor (early 1960s)
The Type 1 Radiation Contamination Monitor was manufactured by EMI Electronics of Hayes, Middlesex in England. It dates from the early 1960s.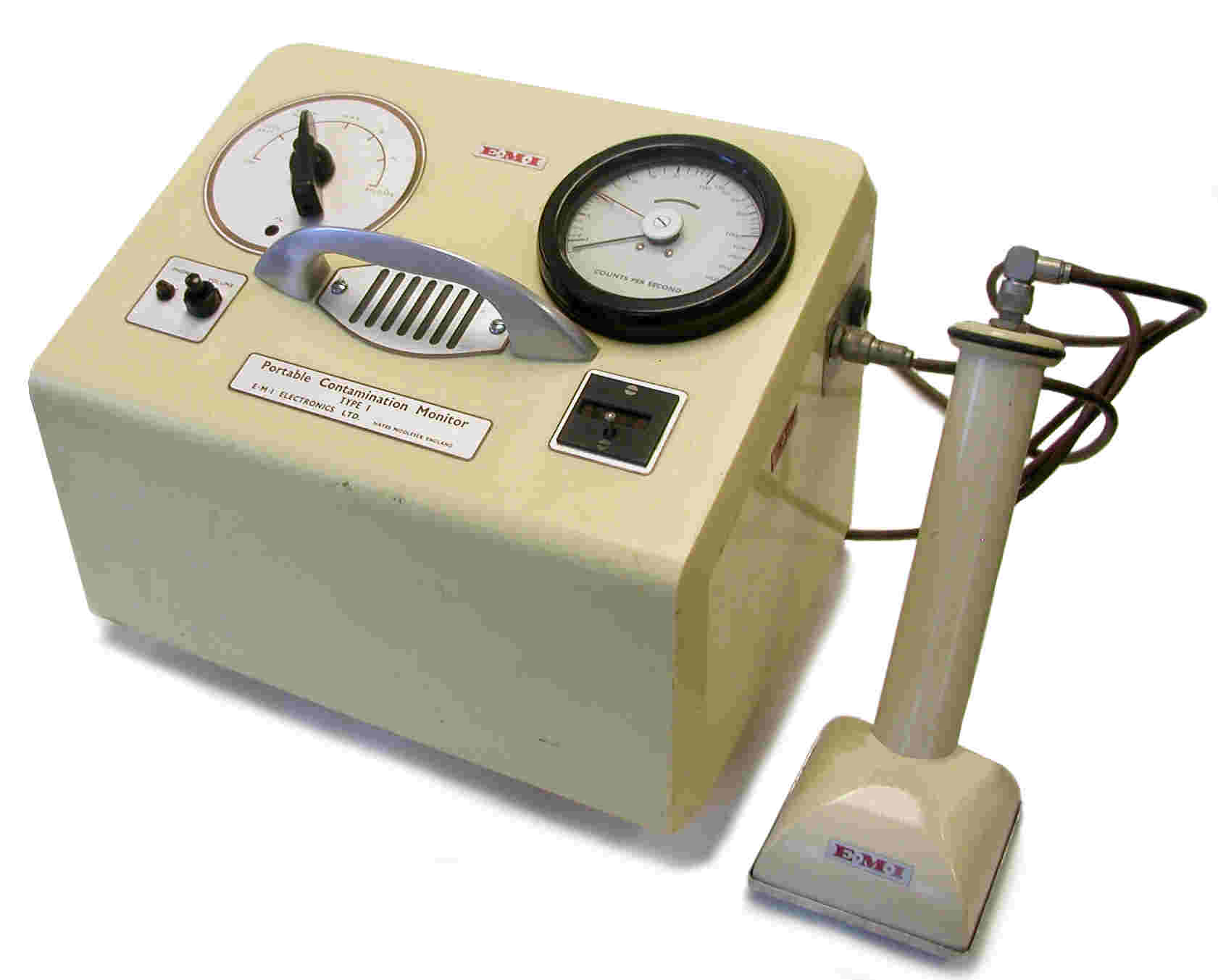 It was obviously an advanced instrument for its time: a relatively light ratemeter-scaler employing a phoswich detector. The latter used a ZnS screen for alpha particles and a plastic scintillator for betas. The dial on the left side of the instrument (photo below) allowed the user to operate in the alpha mode, the beta mode, or the alpha plus beta mode. When operated as a scaler (Register setting), the total counts were indicated on the mechanical register located in the lower right-hand corner of the meter.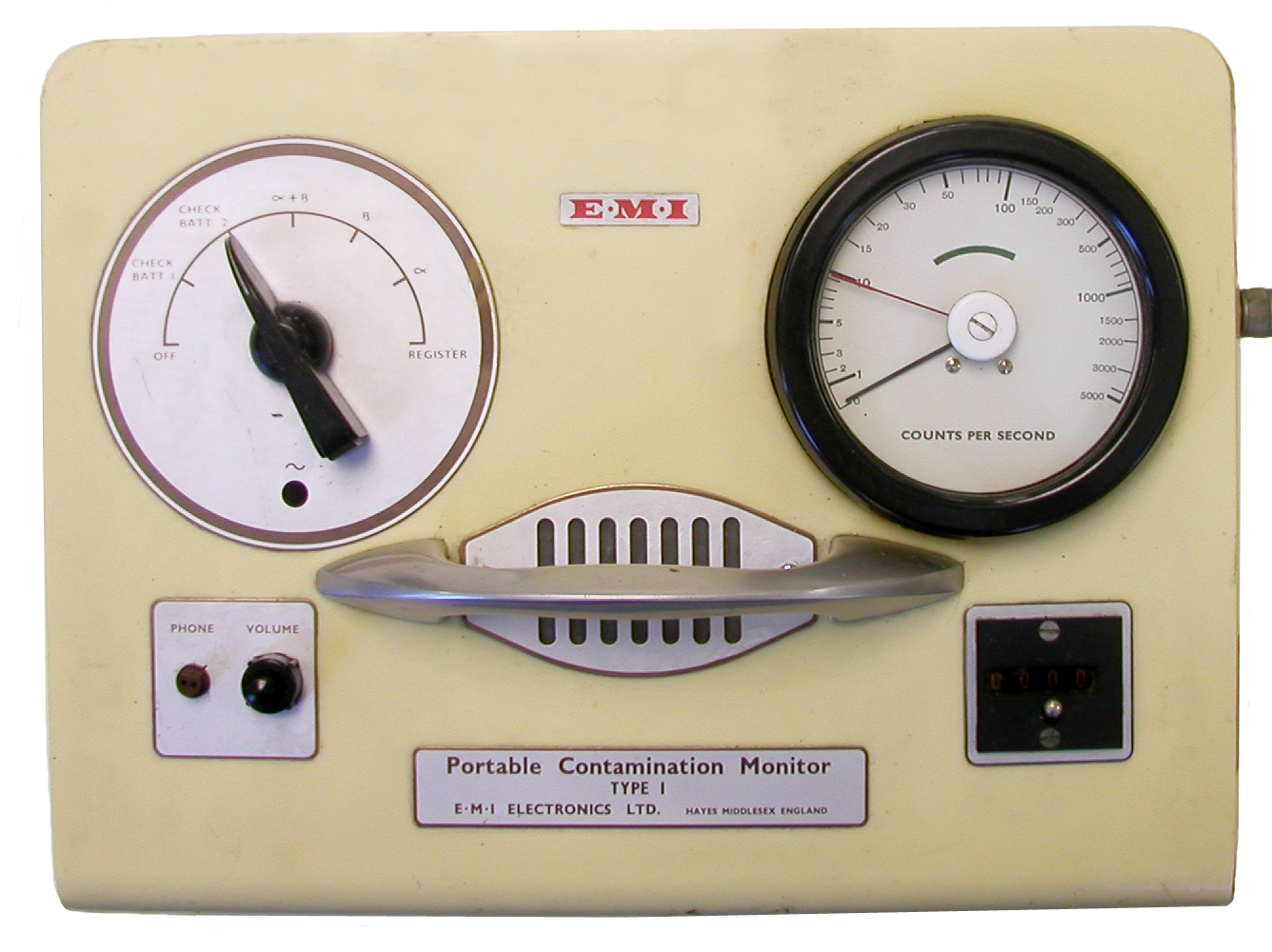 Quoting the Instruction Manual: "The Portable Contamination Monitor Type 1 is a small, lightweight instrument designed for use with a suitable probe for the detection of radioactive contamination of benches, clothing, etc."
"The instrument is particularly suited for use with the Dual Probe Type DP2 for the detection of alpha and beta contamination either separately or simultaneously."
"A meter display indicates detection rates in the range of 1 - 5000 counts per second. Alpha counting rates of up to 6 counts per second may be determined more accurately from the number of counts indicated on an electro-mechanical register over a measured period of time."
"The detection of alpha and beta particles is indicated by two distinctive audio signals in the loudspeaker. The signals may also be heard on headphones, if desired."
One neat thing about the EMI Portable Contamination Monitor: it, or an almost identical instrument, was featured in the James Bond film Dr. No. The only difference was that the movie had what appeared to be a GM detector probe coupled to the monitor rather than the "standard" alpha-beta scintillator (I would like to thank Ed Maggiani for that choice bit of movie trivia).
Detector: Alpha-beta scintillator. 3" x 3" window covered with aluminized mylar.
Audio output: Speaker, with headphone capability
Range: 0-5,000 cps (logarithmic scale)
Size: 8" x 11" x 8" 
References
Nucleonics. February 1960, p 107.
EMI Electronics Instruction Manual for the Portable Contamination Monitor Type 1. July 1961.