Tracerlab Model SU3A Laboratory Monitor (ca. 1948-1950)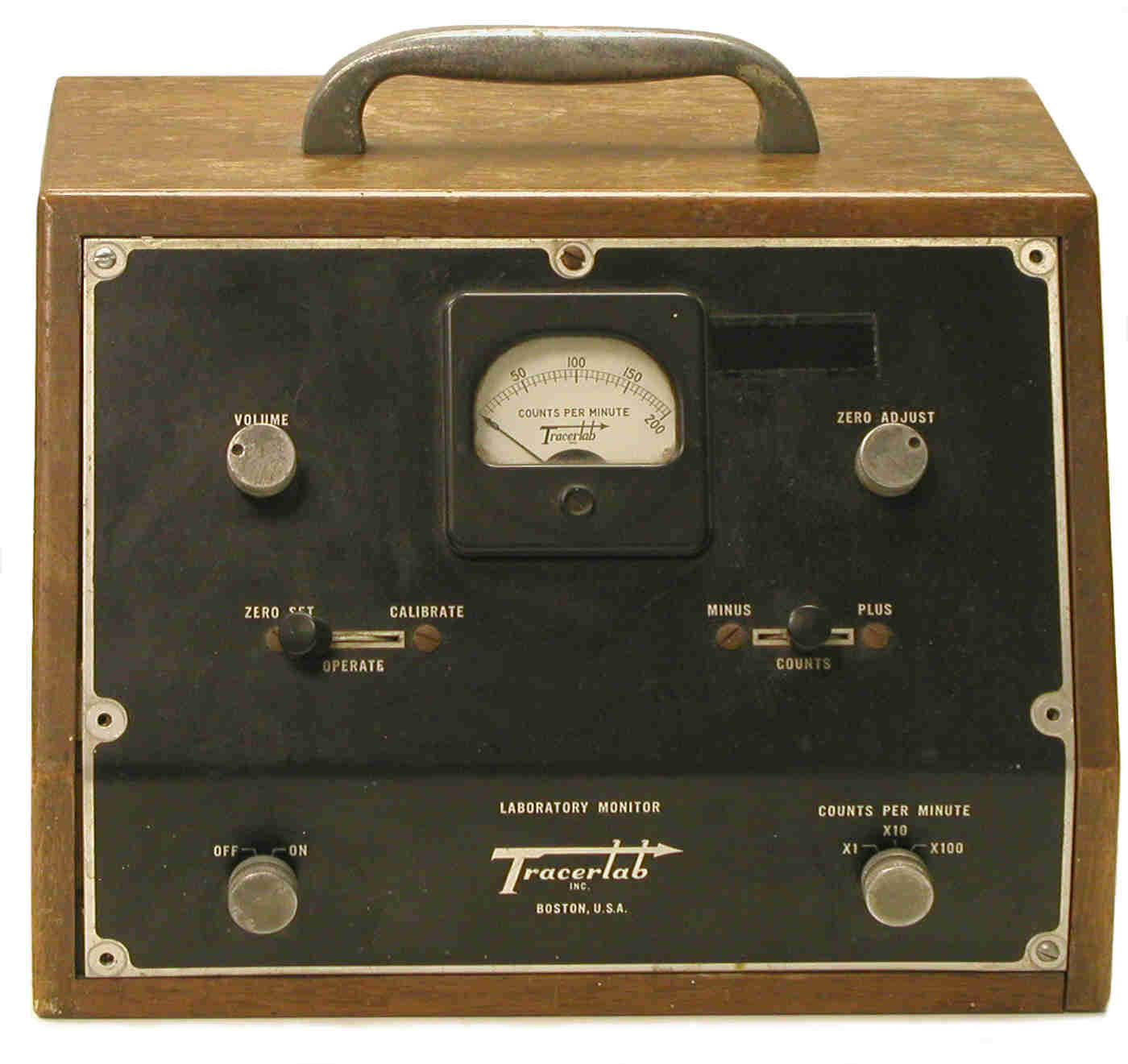 A particularly attractive instrument housed in a walnut case, the SU3A was built by Tracerlab Inc, of Boston Massachusetts. It employed an end window GM tube (missing in this example) for laboratory monitoring. The Models SU3, SU3A and SU3B looked pretty much the same. All had wooden cases. The Model SU3C however, came in a metal case.
This example was purchased by Dr. Arthur Scott, a chemistry professor at Reed College in Portland, Oregon—it was used in a military short course in radiation biology offered at the college.
Range: 0-200, 0-2,000, 0-20,000 cpm
High voltage: 1200 to 1500 volts
Audio: Speaker
Size: 9" x 12" x 9"
Weight: 17 pounds
References
Atomic Energy Commission, Radiation Instrument Catalog, page MGM-11A, date May 1, 1950.
Kathren, R. Personal communication.