JEM Gamma Radiation Exposure Calculator for Industrial Radiography (ca. 1960s)

There is not much to say about this slide rule that can't be learned from reading the text in the photos. It's purpose was simple: to calculate the appropriate exposure times in gamma radiography for Co-60 and Ir-192 sources.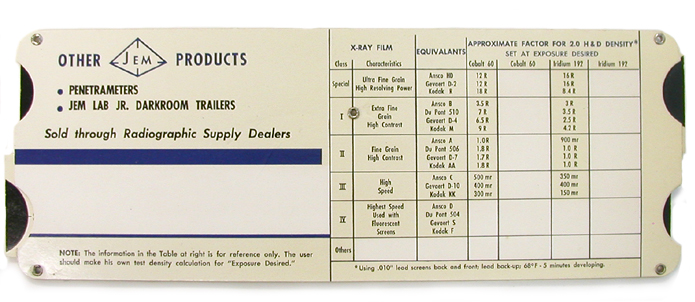 The small unreadable print on the front of the slide rule states "Slide-Chart Corp. 1962, PERRYGRAF Corp., Maywood, Ill." Based on that, I am assuming that it was produced sometime during the 1960s. Nevertheless, it certainly could have been later.
Size: ca. 3.1" x 8.5" (cardboard)