medi+physics Tc 99m Generator Yield Evaluator (1980s, 1990s)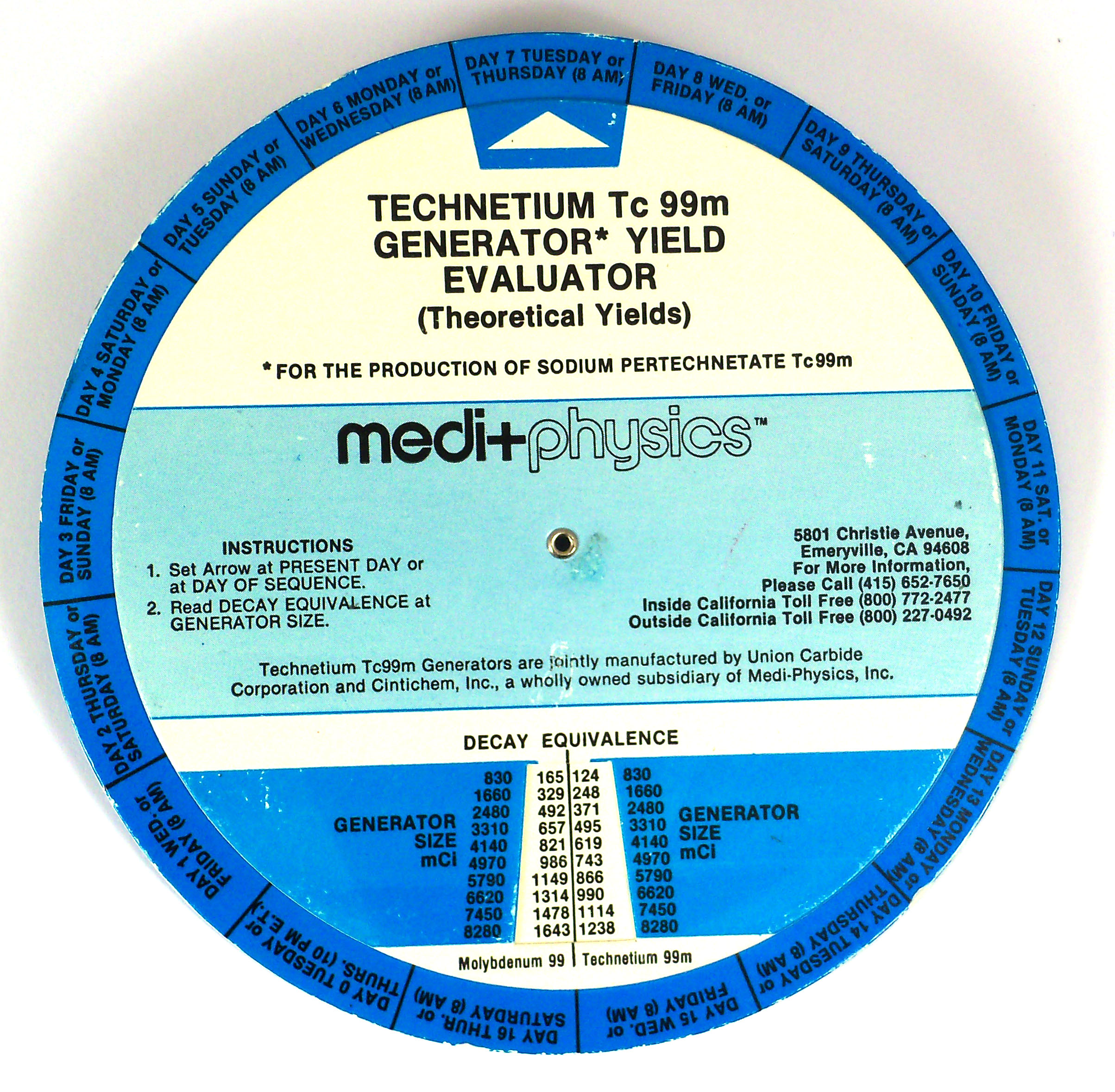 This particular slide rule was distributed by medi+physics of Emeryville, CA sometime in the 1980s or 1990s.
Based on an original molybdenum-99 generator activity (830 to 16,600 mCi), the slide rule determines the subsequent Mo-99 and Tc-99m activities as a function of time. The two sides of the slide rule are identical except that one side deals with generators in the 830 to 8280 mCi range while the other side handles generators of 9100 to 16,600 mCi.
The original Mo-99 activity is specified for the day of manufacture (Day 0) which could be a Tuesday or Thursday (there were two production runs per week). 
Example calculation: If the production run was Tuesday and the original Mo-99 activity was 3310 mCi (at 10 PM), the Mo-99 activity would be 657 mCi at 8:00 AM one week later (Day 7) and the Tc-99m activity would be 495 mCi.
Size: 5" diameter (cardboard)