Warning Sign from the Trinity Site (ca. 1950s)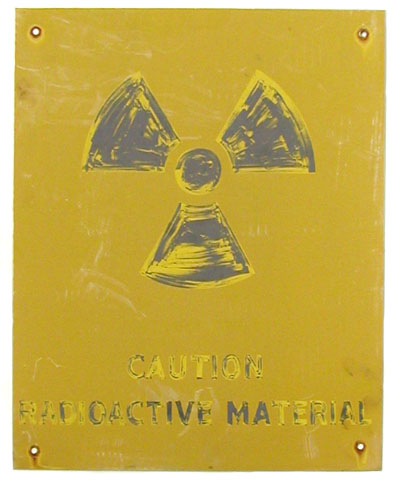 This is one of the original radiation warning signs that hung from the chain link fence surrounding the Trinity site.
I believe that it was posted in the 1950s. Due to the obvious fading and general deterioration, the signs were replaced a couple of years ago (ca. 2002).
Material: Metal
Size: 16" x 20"
Donated by Lisa Blevins.