PP-1578 Dosimeter Charger (ca. late 1950s, 1960s)
Although it does not specifically mention the PP 1578, the Defense Atomic Support Agency's 1966 List of Military and Civil Defense Radiac Devices describes the PP 1578A as an "electrostatic Charger for all U.S Army quartz fiber self-reading dosimeters. With suitable adapters can charge UK dosimeters."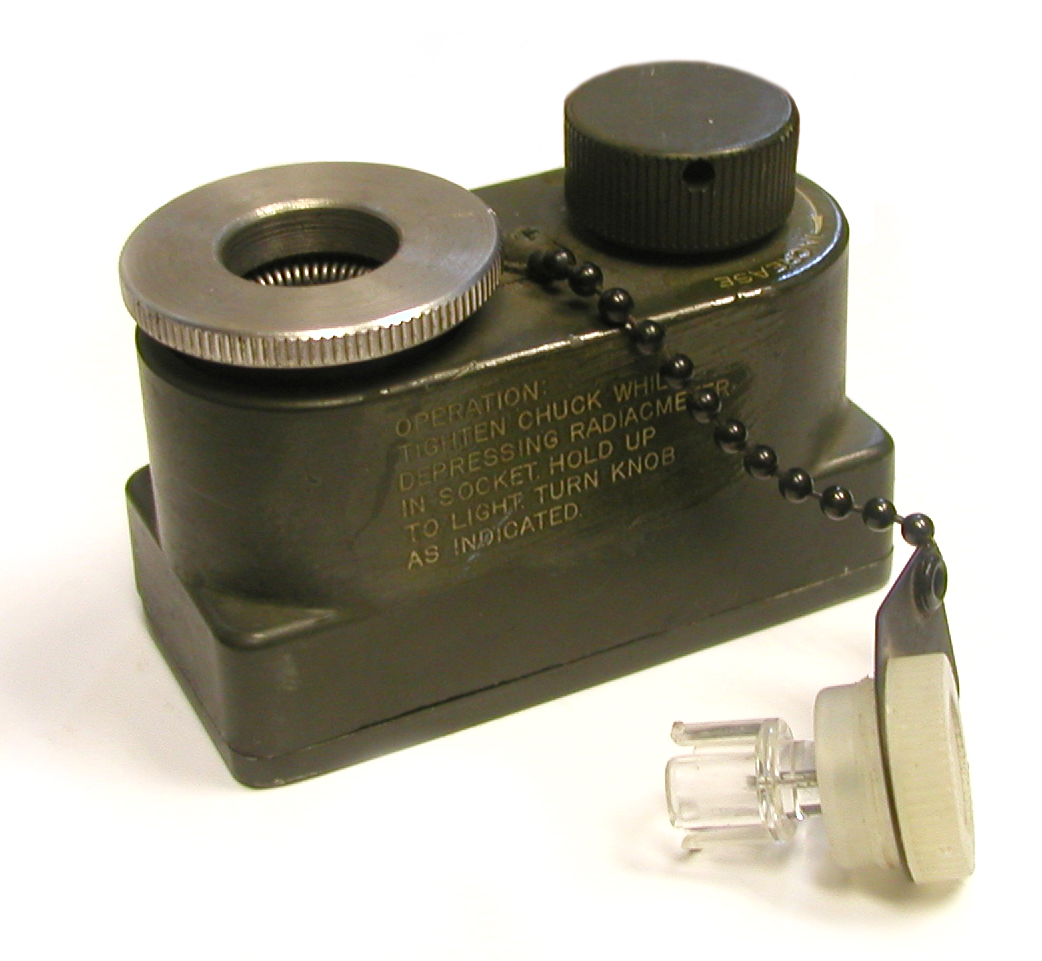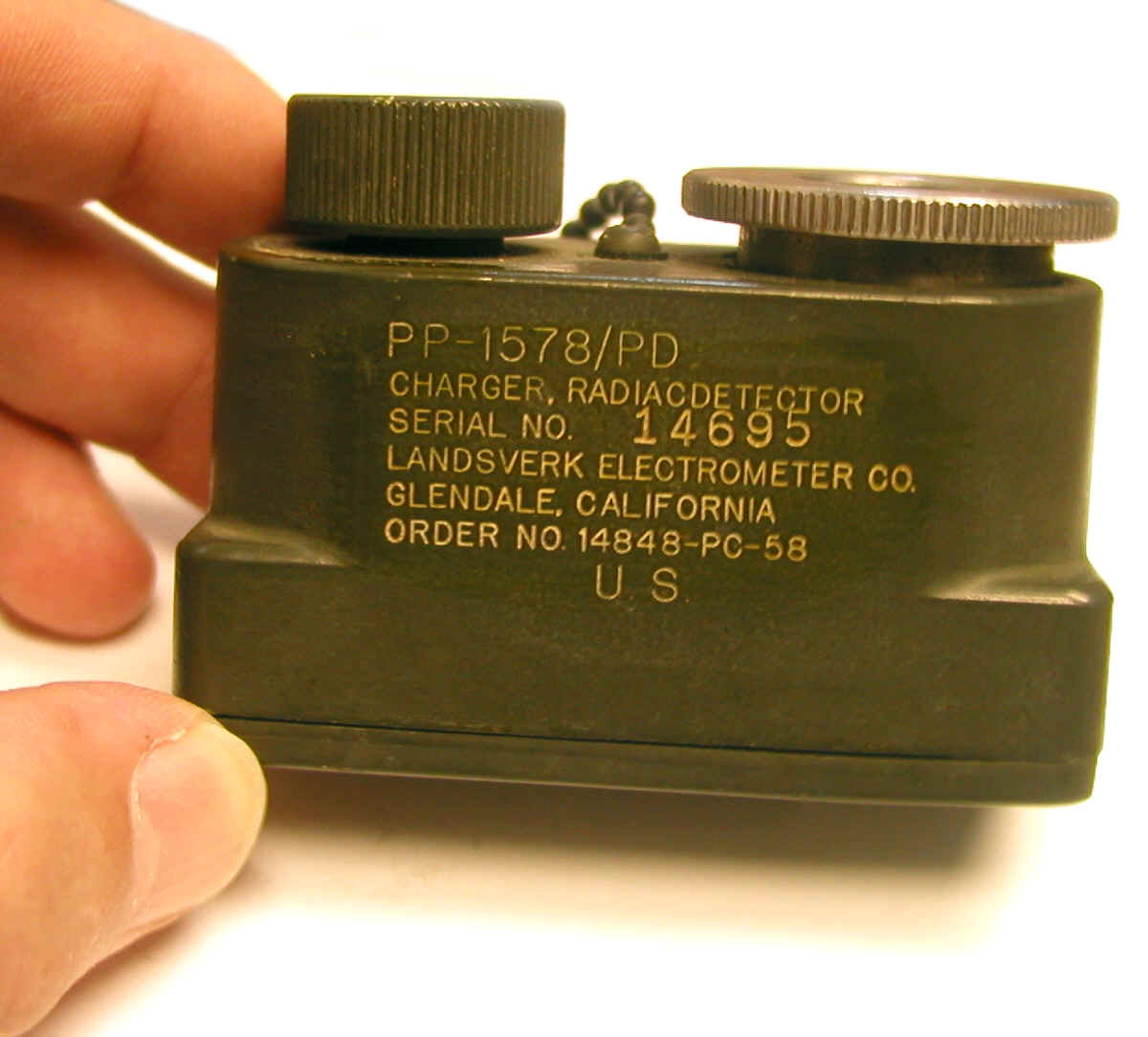 In use, the charging end of the dosimeter would be positioned in the opening on the top of the charger and together they would be held up to a light source so that the dosimeter scale was properly illuminated. The charge, and hence the position of the fiber on the scale, was controlled by turning the dial on the top of the unit: clockwise to increase the charge or counter clockwise to decrease it. 
This example was produced by the Landsverk Electrometer Company of Glendale, California. The order number indicates that it was produced sometime after 1958.
Size: 1 1/4" x 3" x 2"
Weight: ca. 4 oz.
Reference
Defense Atomic Support Agency's 1966 List of Military and Civil Defense Radiac Devices, DASA 1243 Revised, 1966.