PP-311A/PD Dosimeter Charger (early 1950s)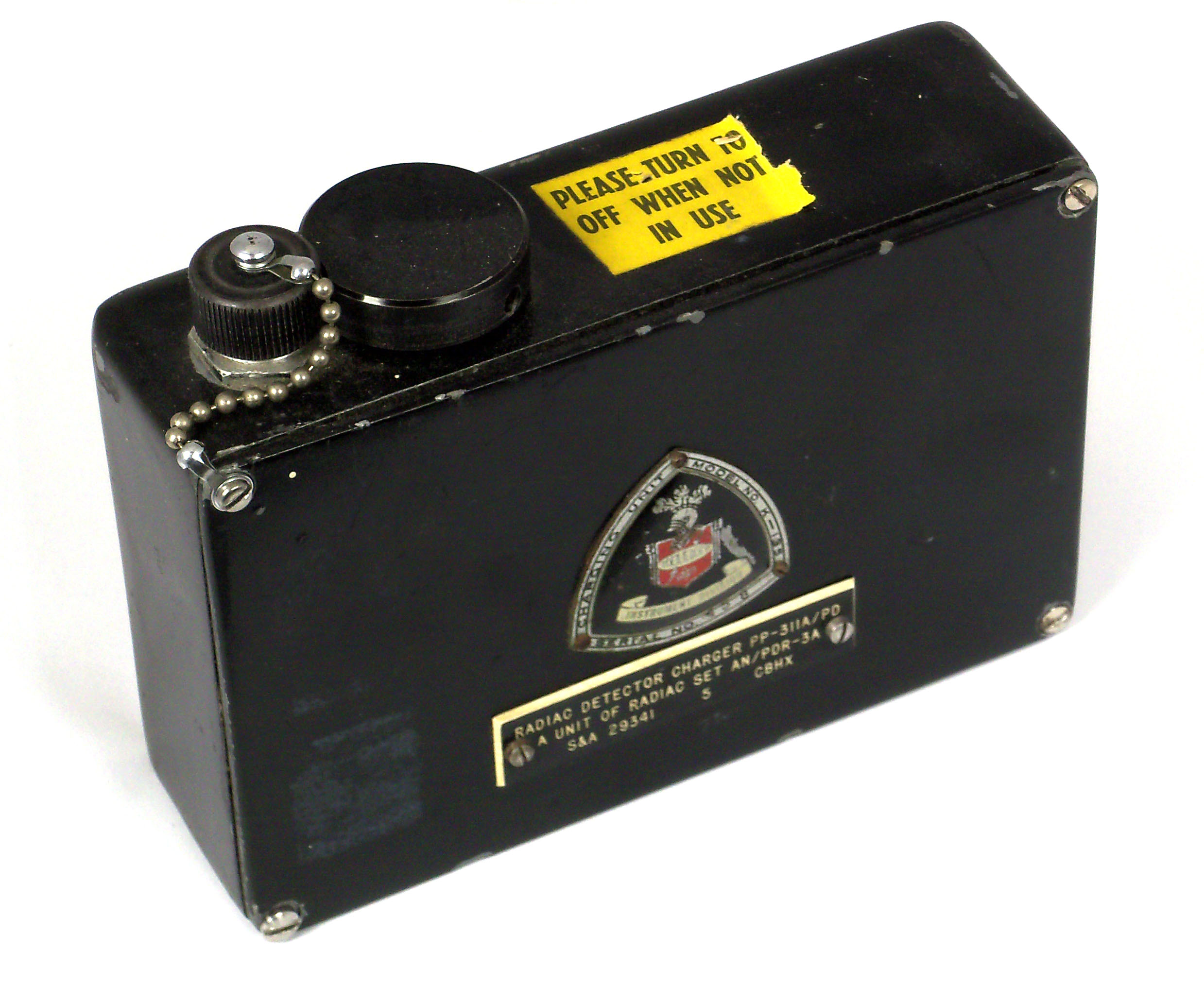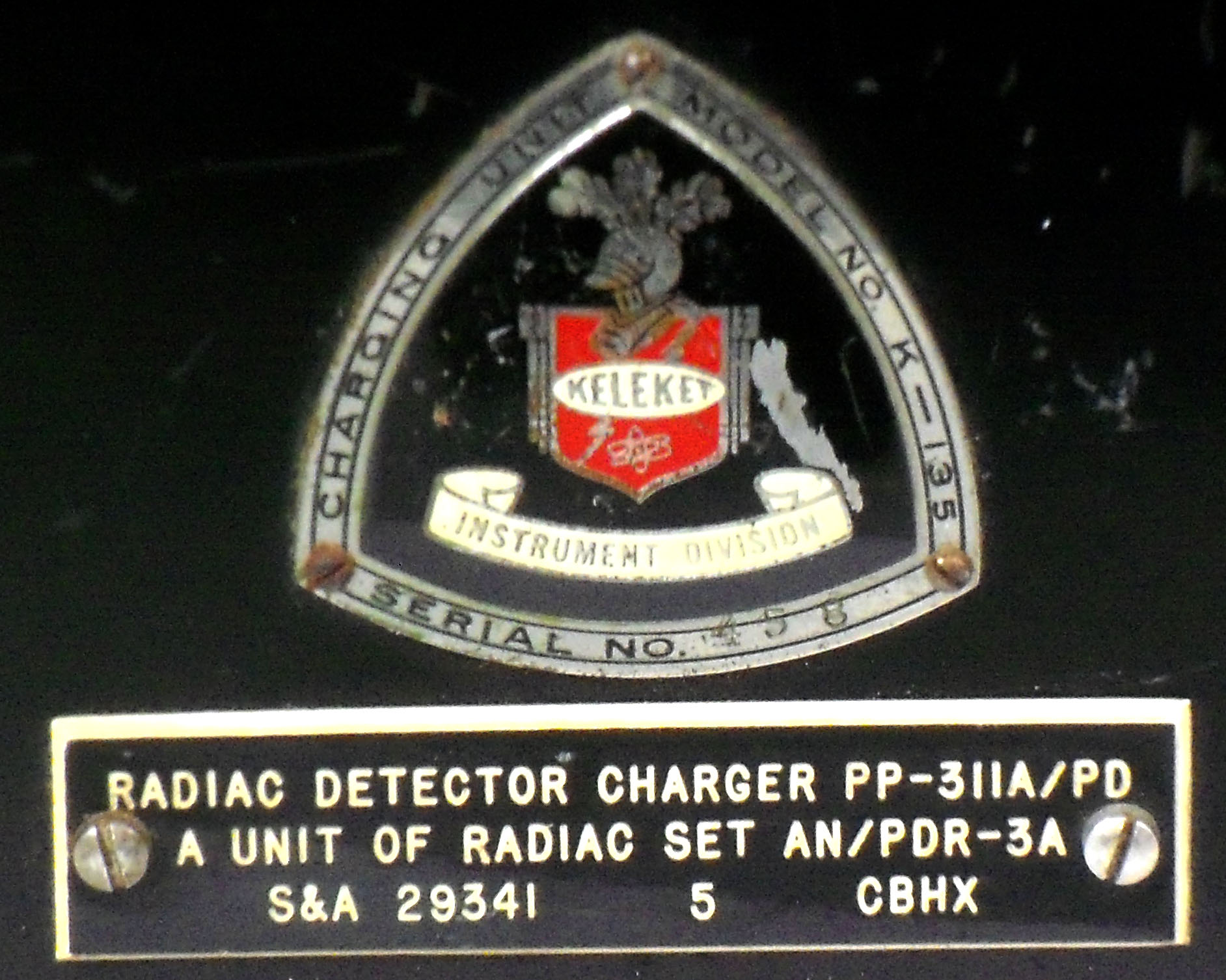 This dosimeter charger was manufactured by the Kelly-Koett Company of Covington, Kentucky, in the early 1950s.
The manufacturer's model number for the commercial market was K-135.
In use, the charging end of the dosimeter would be positioned in the opening on the top of the charger. The charge, and hence the position of the fiber on the dosimeter's scale, was controlled by turning the dial on the top of the unit: clockwise to increase the charge or counter clockwise to decrease it. 
Voltage: 130 to 180 volts
Size: 1.75" x 6"x 4"
Batteries: One 1.5 volt (No. 950), one 180 volt (No. W-156)
Weight: 2 lbs, 9 oz.
References
AEC Radiation Instrument Catalog No. 3. Page AV-2D. July 1, 1952.Directory of Radiac Equipment.
NAVSHIPS 94200.5, no date, ca. 1961-62. Page Date November 1960. (PP-311B/PD).
Radiological Defense. Armed Forces Special Weapons project. Volume IV. 1951.