AN/PDR-5 GM Survey Meter (ca. 1947-1949)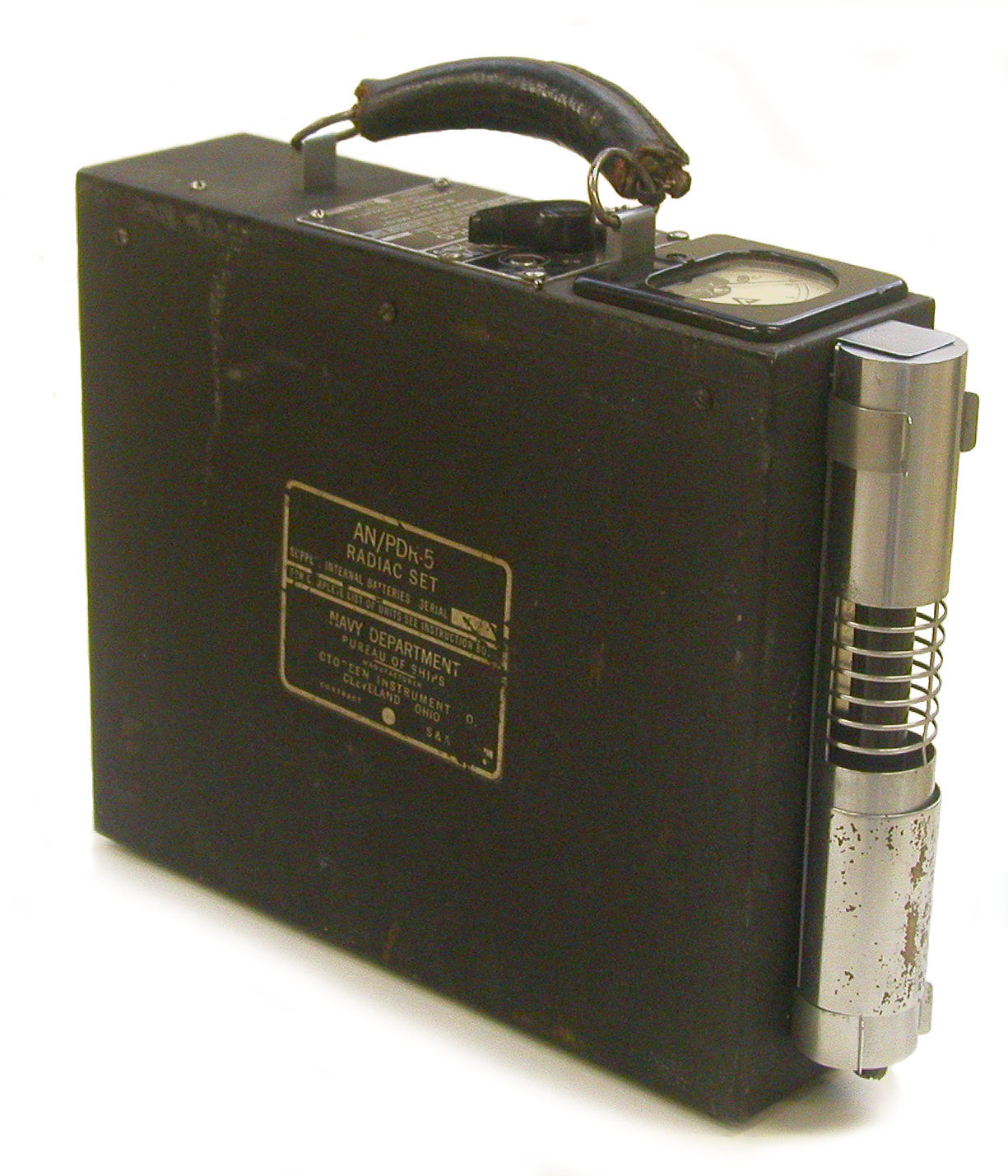 This RADIAC Model AN/PDR-5 (Serial Number 47) was manufactured by the Victoreen Corporation, probably around 1947. It is the military version of Victoreen's Model 263A.
The only description I have found regarding the AN/PDR-5 is the following from Radiological Defense, Vol. IV (ca 1950): "The Victoreen Instrument Company Model 263, IM-1( )/PD (Set AN/PDR-5) (o), the predecessor to the Model 263A (IM-1A/PD). This instrument has nearly the same physical characteristics but is not as fully refined as the 263A. A model 263B has recently been issued."
The Directory of Radiac Equipment (NAVSHIPS 94200.5), which dates from 1961 or 1962, states that the AN/PDR-5 was obsolete.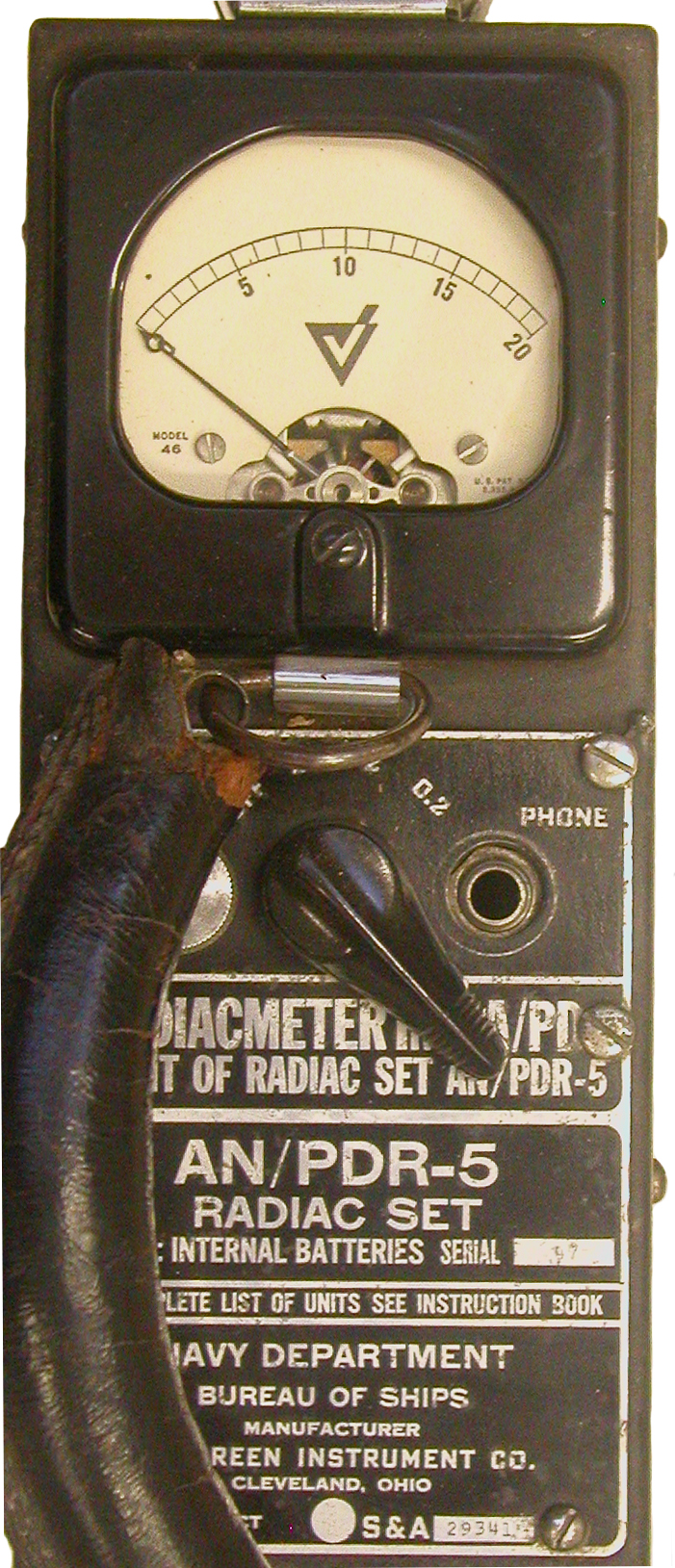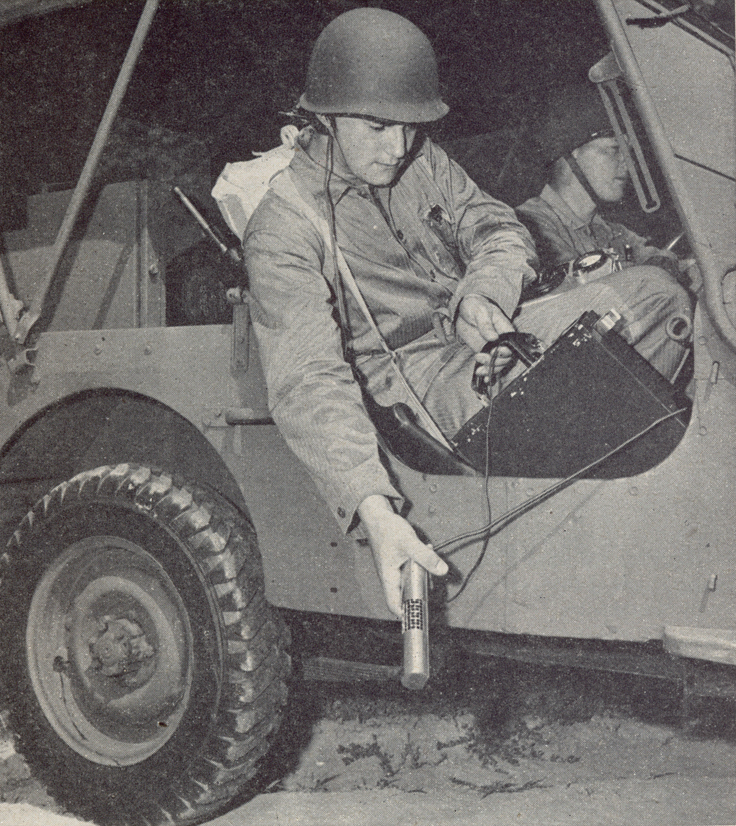 The GM probe can be clipped on the front of the meter but it was normally detached when in use (as shown in the photo above left). When the probe is attached to the meter, the cable can be coiled up inside the case.
Range: The user could select one of three measurement ranges: 0-0.2 mR/h, 0-2 mR/h, and 0-20 mR/h.
Detector: Victoreen VG 13, glass wall geiger tube, 30 mg/cm2 thick
Size: ca. 8 1/2" high x 3 1/4" wide x 12" long
Weight: ca. 13 pounds
Batteries: One 1.5 volt (A), one 67.5 volt (B), and one 900-volt batteries. Some, like this unit, employed one 960-volt battery instead of three 300-volt batteries.
Estimated dates of manufacture: 1947-1949
References
Campbell, D.C., Radiological Defense, Vol. IV Armed Forces Special Weapons Project, Foreword dated January 1950.
Directory of Radiac Equipment NAVSHIPS 94200.5, no date, ca. 1961-62.