IM-123/PD Ion Chamber Survey Meter (early 1960s)
This particular instrument, produced by Chatham Electronics of Livingston New Jersey, is the military version of the Civil Defense CD V-720 ion chamber.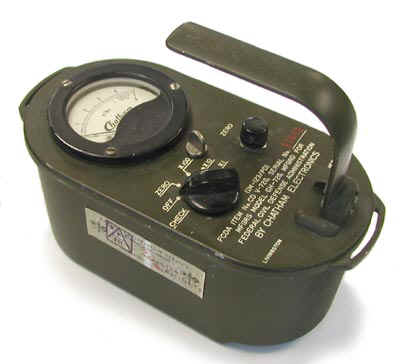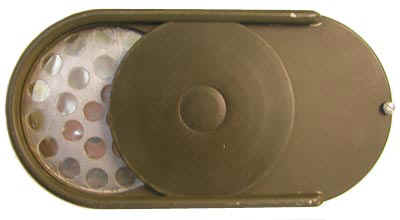 It employs the standard two controls for an ionization chamber: a range switch and a zero adjust. The sealed air-filled chamber has a thin window (located on the bottom of the case towards the front). The latter is protected and supported by a metal plate perforated with holes (ca. 0.5" diameter). For gamma measurements, the beta shield is positioned over the window. The shield is slid towards the back of the case when it is necessary for the instrument to respond to betas.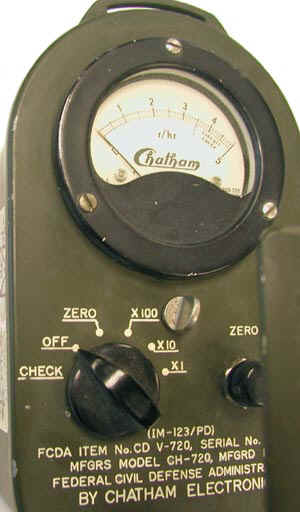 There is an US Army Signal Corps calibration sticker on the side (photo top left), dated August 28, 1982, that says "USA General Depot, Permasens." The latter would be Premasens Germany.
The estimated date of manufacture, the early 1960s, is based on the model number, IM-123, and the fact that the Naval Electronic Systems Command Publication List of Radiacs in the Navy Program (P-9670-1, February 1975) stated that the IM-123 was obsolete.
Range: 0-5, 0-50, 0-500 R/hr
Batteries: One 1.5 volt and two 22.5 volt
Size: 4 1/2" x 8" x 4"