IM-3/PD Ion Chamber (ca. late 1940s)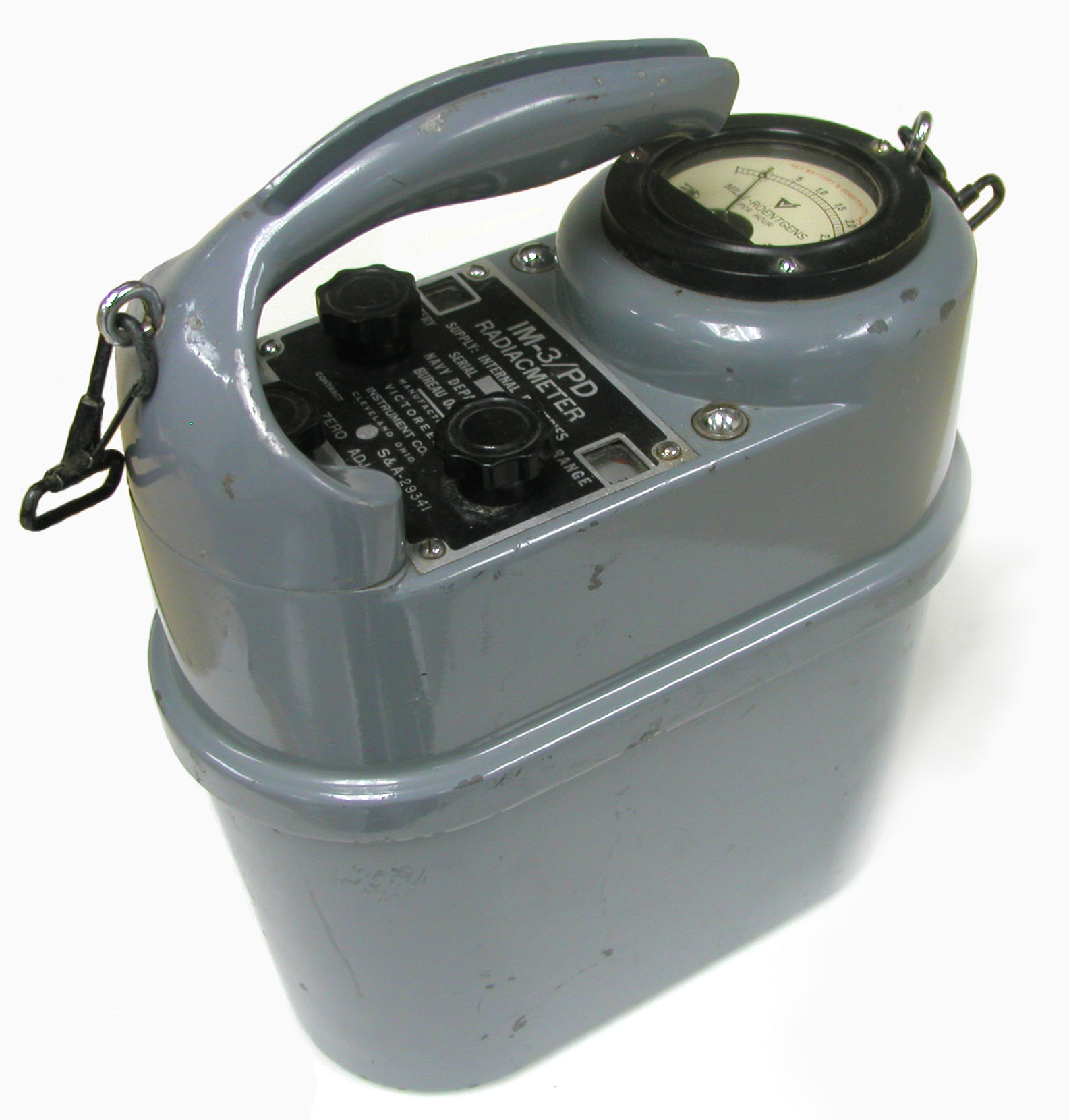 This is the IM-3/PD, the military version of Victoreen's Model 247A ion chamber. By 1951, according to Volume IV of Radiological Defense, it was considered obsolete. Most likely, there were several reasons for abandoning the instrument, but its weight and size had to be major factors.
Detector: Air-filled ion chamber (56 cubic inches)
Size: ca 5 1/2" x 10 1/2" x 13"
Weight: ca. 12 lbs
Batteries: One 22.5 volt, one 45 volt, one 300 volt
Controls: Battery on/off/check switch, range switch, zero adjust
Case: Cast aluminum 1/8"
Kindly donated by the Health Physics Society.
References
Bureau of Ships. Navy department. Catalog of Electronic Equipment. NavShips 900,116. Supplement No. 5. Oct. 1952.
Radiological Defense. Volume IV. 1951.