Radium Pastille Containers from Germany (ca. 1920s)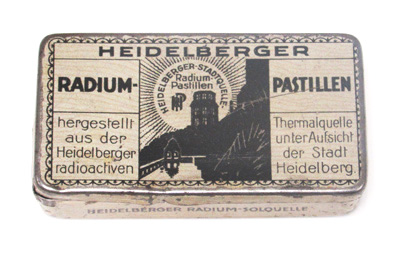 An empty tin that once contained radium pastilles. The back of the container lists a wide range of ailments that these pastilles were intended to cure.
The text indicates that they were produced under the auspicies of the City of Heidelberg using the radioactive water from a thermal spring.
ca. 8 x 4.5 x 1.75 cm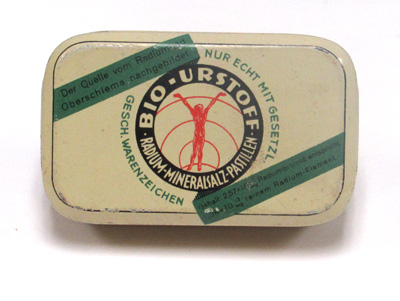 This is another empty tin that used to contain radioactive pastilles (120). The instructions on the back indicate that they were to be taken after meals—six per day. Produced by Fritz Eifler in Zittau Germany.
ca. 7.5 x 4.5 x 2.5 cm