The Well Aqua Bar, as can be seen in the accompanying photograph, is a perforated stainless steel cylinder. It is filled with a thorium-containing ceramic whose purpose is to ionize the water in which the bar is immersed. The resulting ions are said to have an anti-fungal and antibacterial effect. Not only that, they are supposed to dechlorinate the water. The manufacturer recommends placing a bar for one minute in a glass of water or ten minutes in a liter of water to produce clear delicious water for drinking, cooking rice, washing fruits and vegetables, making ice, mixing whiskey and preparing tea or coffee. One of these bars is supposed to be good for two to three years and be capable of treating 1000 liters of water.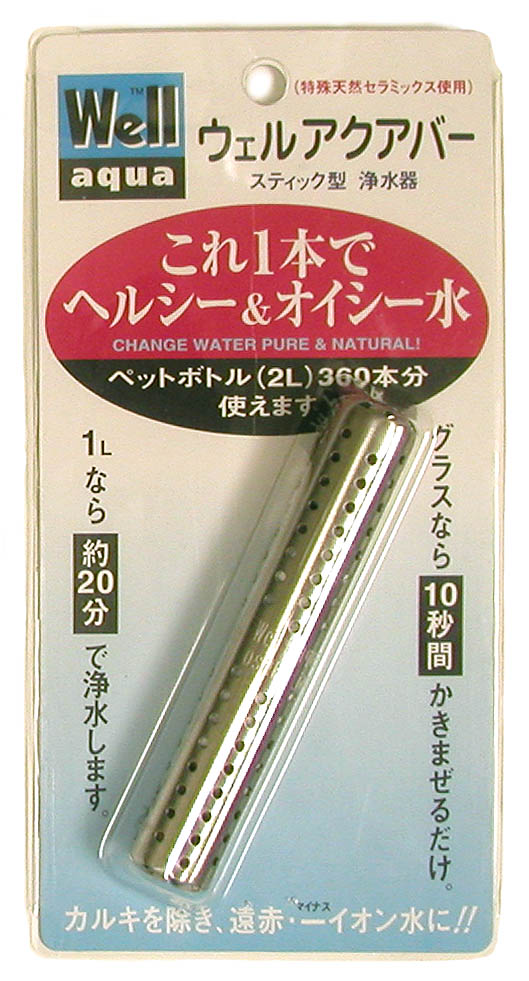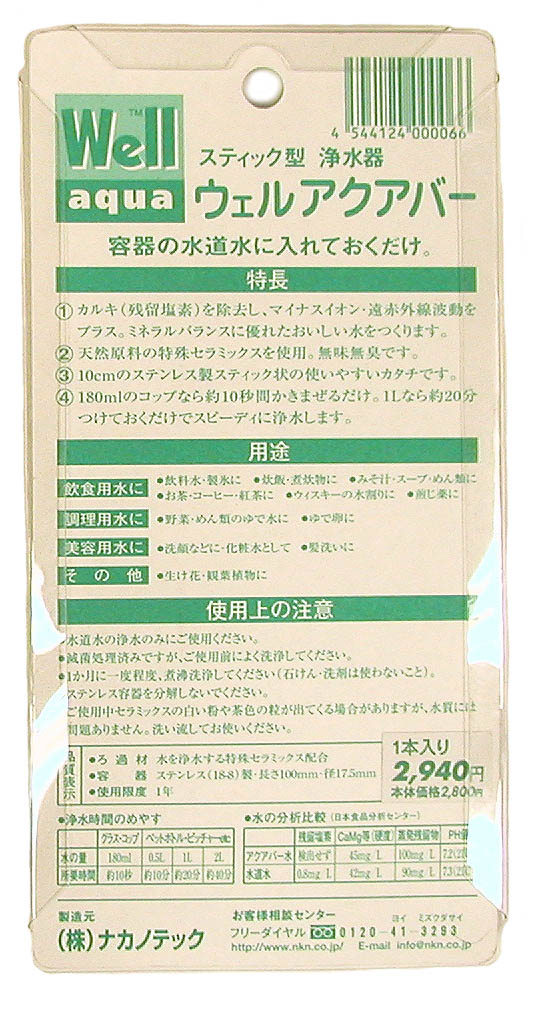 Made by Nakano Tec Co., Ltd., Japan.
Size: Approximately 4" long and  5/8" in diameter
Price: Approximately $30
Count rate: Approximately 50 counts per minute above background as measured with a pancake GM probe.
Donated by Yoshio Tokuda.