Well Aqua Ion Coaster (2005)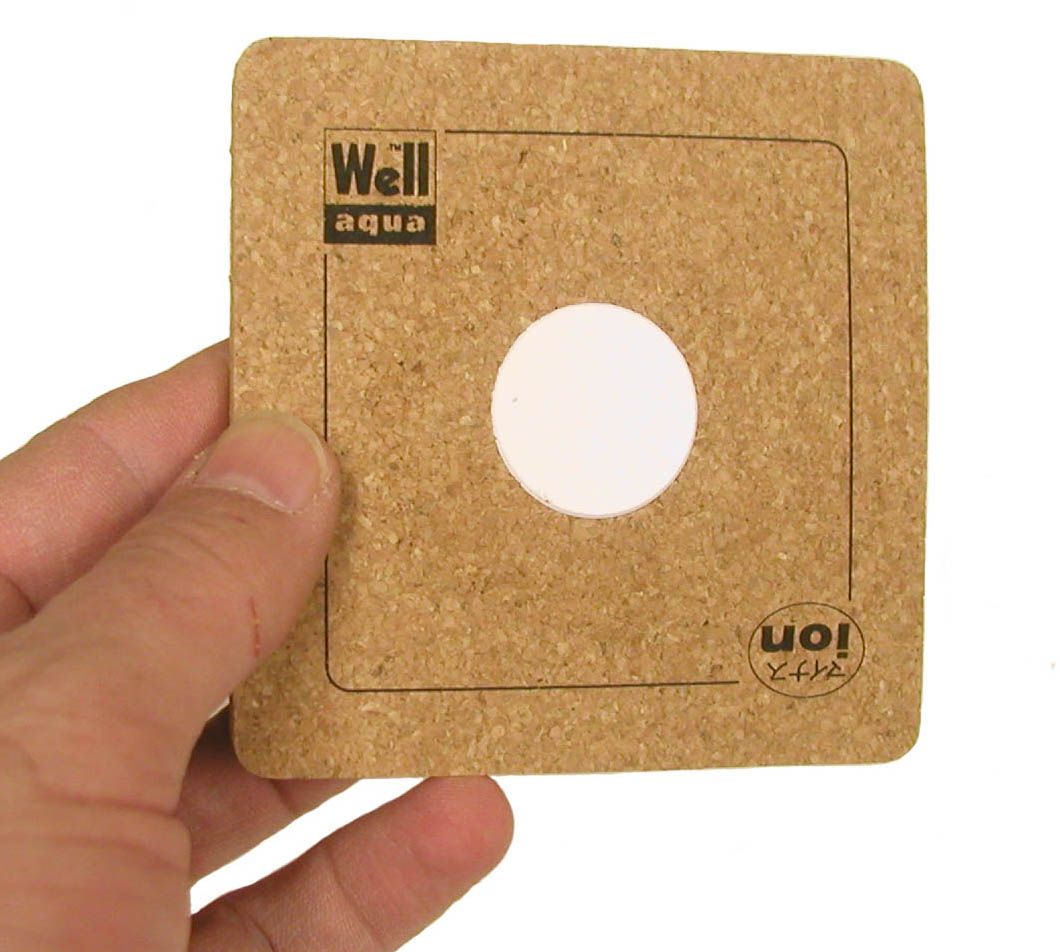 This cork pad, made by the Nakano Tec Company of Japan, has a Cosmo Power Energy disk embedded in the center. The latter contains a small quantity of thorium which will ionize the air in the vicinity of the disk.  
The idea is that you can improve the taste of a drink by placing it on the coaster for two or three minutes, or five minutes in the case of distilled spirits (e.g., whiskey) and fruits (e.g., apples, oranges). According to the manufacturer, it is not effective for beer, wine or sake.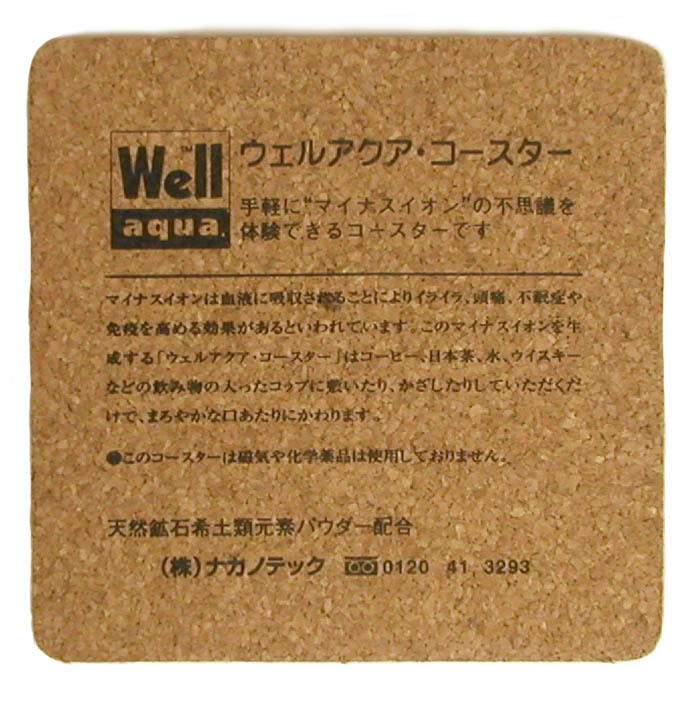 Size: 3 1/4" x 3 1/4" x 1/4"
Count rate: Approximately 500 counts per minute above background on contact with a pancake GM
Donated by Yoshio Tokuda.