The Well Aqua Plate consists of a thorium-containing ceramic powder sandwiched between two sheets of plastic. Among other things, the plate is intended to eliminate odors in cars and relieve stress while driving. It can also be used in shoe closets to eliminate odors, or in refrigerators where the manufacturer claims it will help preserve food longer. The plate is washable and is said to last three to five years before replacing. You would think it would last longer given the ten billion year half-life of thorium-232. Made by Nakano Tec Co., Ltd., Japan. Similar in concept to the Endless Refrigerator/Freezer Deodorizer.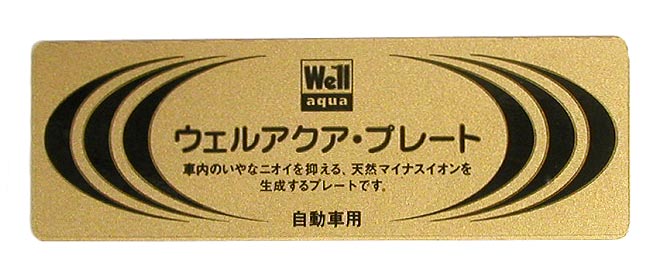 Size: 6" x 2"
Price: Approximately $20
Count rate: Approximately 100 counts per minute above background as measured with a pancake GM probe.
Donated by Yoshio Tokuda and William Kolb.