Well Aqua Water Bottle (2005)
A modern equivalent of the Radio-Rem bottles, the Well Aqua bottle contains a perforated stainless steel cylinder filled with "natural activated ceramics." One of the active ingredients is a small amount of natural thorium. These portable bottles are designed to revitalize water, eliminate chlorine and improve the taste of tap water. According to the manufacturer, the bottle will produce delicious "live water" that is equal to that found in natural parks. The bar itself is slightly larger than the opening in the bottle so that it won't be accidentally swallowed. The manufacturer recommends cleaning it once a month and claims that it will last about one year with normal use. Made by Nakano Tec Co., Ltd., Japan.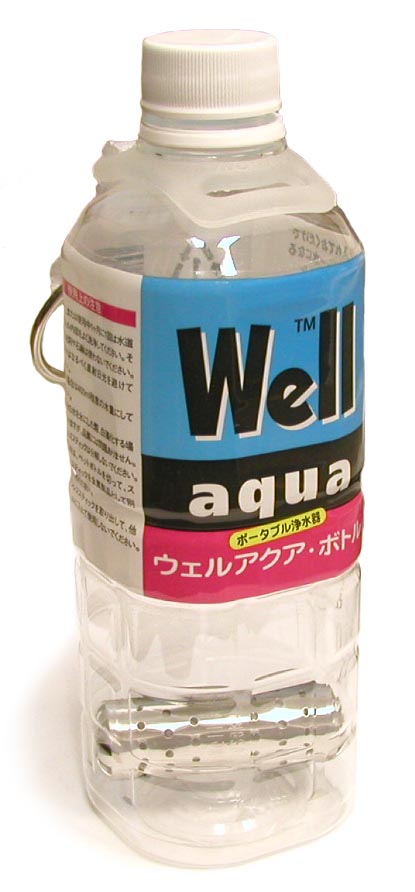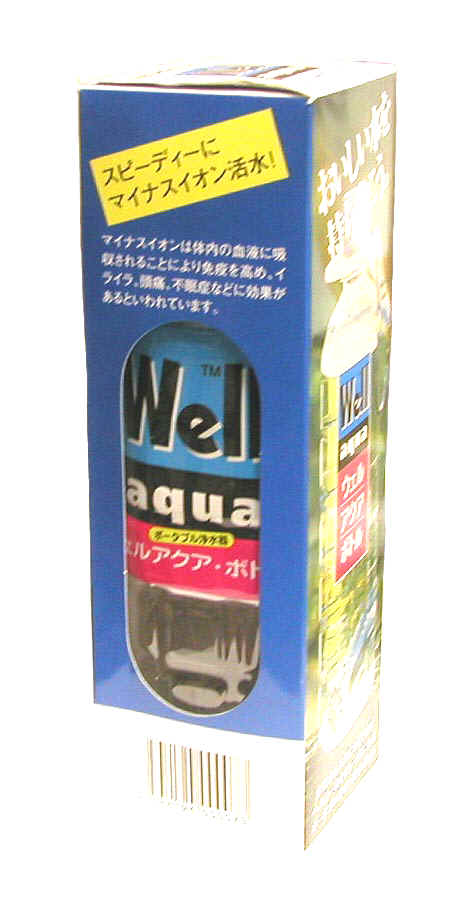 Size: 7 1/2" x 1 3/4"
Price: Approximately $25
Donated by Yoshio Tokuda and William Kolb.