Dental X-Ray Film Illuminator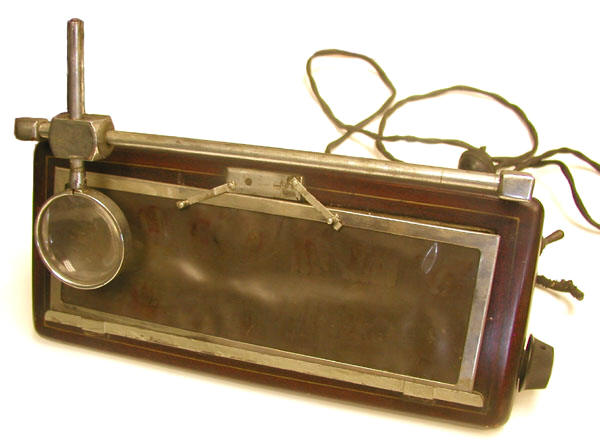 This item is an illuminator for X-ray film. It was manufactured by the Professional Manufacturing Company of New York, but I am not sure when. I would guess, based solely on its appearance, that it might date from around 1950.
The metal case is painted with a wood grain to give the appearance of mahogany. There is an on/off toggle switch on the right end and a knob to adjust the intensity of the illumination. It employs a single elongate incandescent bulb.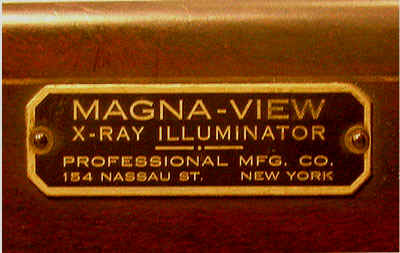 It came with a 12" x 4" sheet of film mounted in a metal frame. The film, produced by the Harry J. Bosworth Company, has 14 numbered X-ray images of teeth. Some of these images appear to be color enhanced. My guess would be that this type of film might have been used to train and/or test dental students.
Any information about this device would be appreciated.
Size: ca. 14" x 5 1/2" x 5"