X-Ray Gloves (ca. 1940s, 1950s)
This is a pair of size 9 lead-lined leather gloves manufactured by Wolf X-Ray Products Inc. of New York City. Each glove weighs approximately 0.6 kg. The printing on the inside of the glove indicates that they are "lead equivalent 0.5 mm."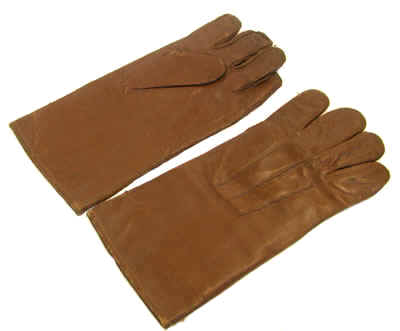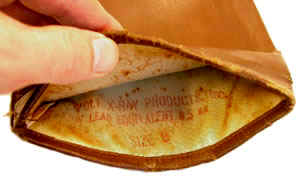 Their primary use would have been in fluoroscopy where, for example, the physician would occasionally have to reach into the X-ray beam to manipulate the patient.
Quoting a 1940s Wolf X-Ray Products advertisement: "Superflex, The Aristocrat of X-Ray Gloves. The Wolf Superflex glove is nationally known as the finest. 
The constant repeat demand for these gloves throughout the world is proof of their superior quality."
Size: Approximately 13" long
Reference
Advertisements. American Journal of Roentgenology and Radium Therapy. 1942, 1945 and 1949.