Interval Timer (ca. 1930s)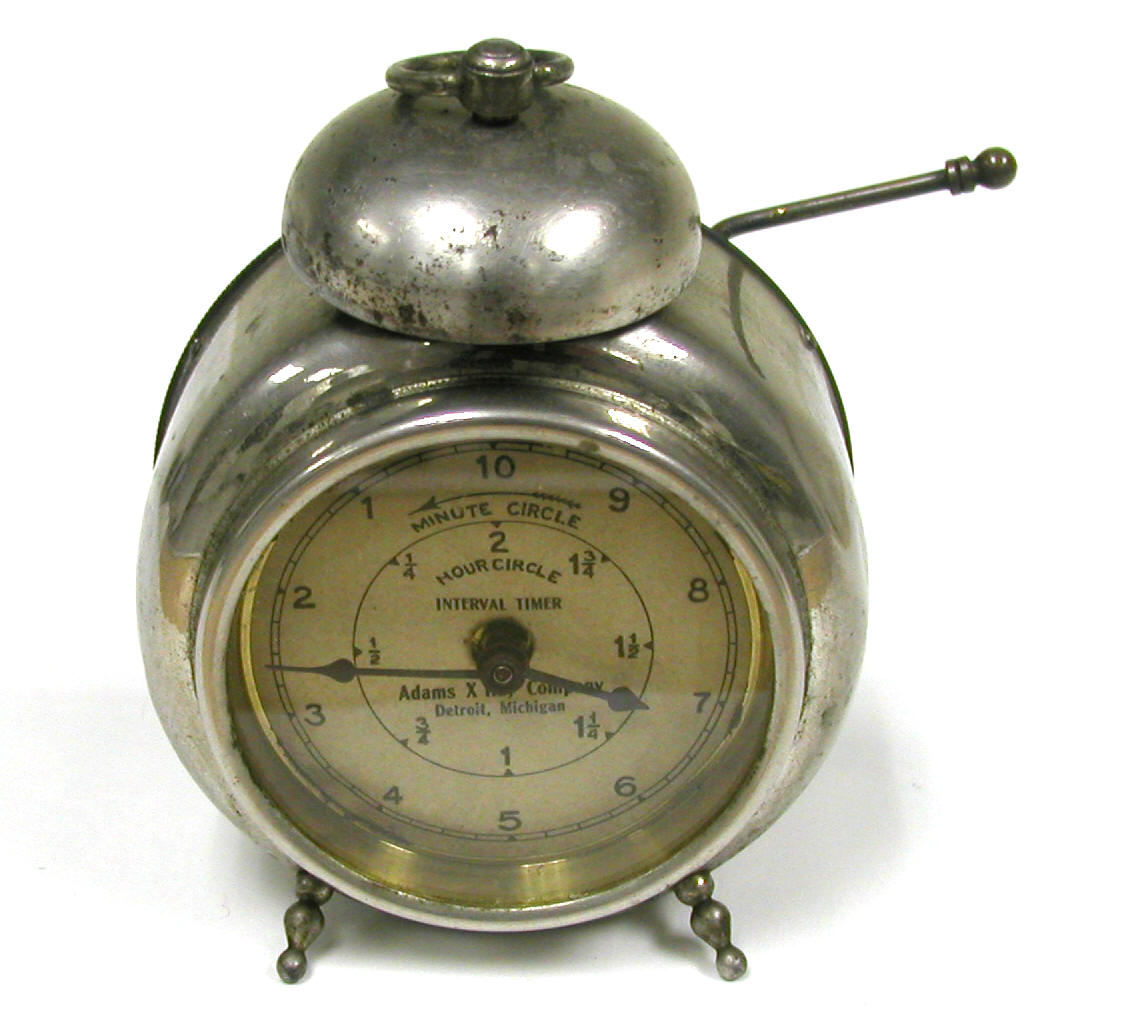 As should be obvious from the photo, this is an interval timer manufactured by the Adams X-ray Company of Detroit, MI. It would have been used to control the length of time the exposed x-ray films were in the various processing solutions (i.e., developer, fixer).
I have no real information about the company other that the fact they were in business, at least from 1919 to 1940. Hence my guess that this might date from the 1930s.
Size: 4.5" high, 3.5" diameter