Chemcraft Aluminum Spinthariscope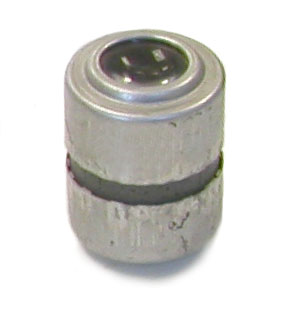 This is a simple aluminum spinthariscope of the type distributed by Chemcraft. There are no markings on it of any kind. Nevertheless, it is exactly the same as used in the Chemcraft Atomic Energy kits. 
This might have come from such a kit, or it might have been sold separately by the manufacturer, whoever that might be.