Radium Chemical Company Spinthariscope (ca. 1940s, 1950s)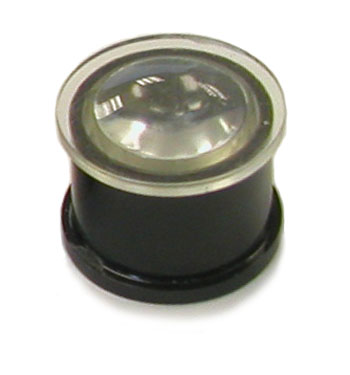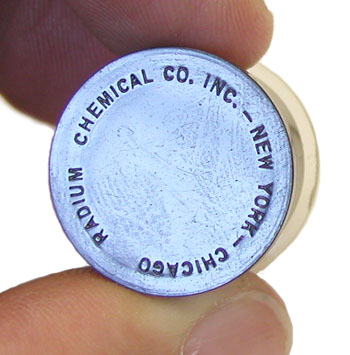 This is a fairly simple spinthariscope manufactured by the Radium Chemical Company of New York and Chicago. The black body and the lens are both made of plastic. It seems that radium-226 was incorporated into the zinc sulfide screen rather than being held on the tip of a needle positioned just above the screen.
The focus is adjusted by sliding the inner tube (to which the lens is attached) in and out of the body.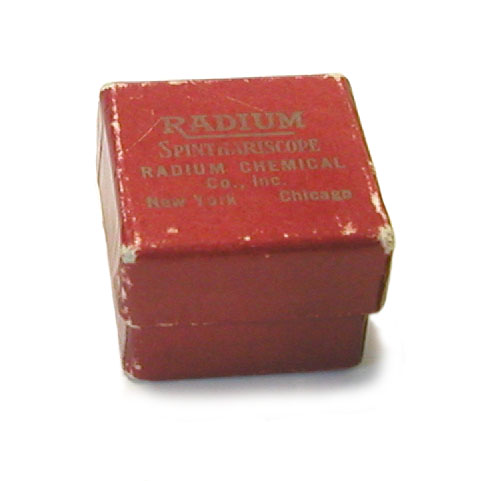 Reference
Directions. Radium Spinthariscope. Radium Chemical Company. No date.