Atomic Mouse, First Issue (1953)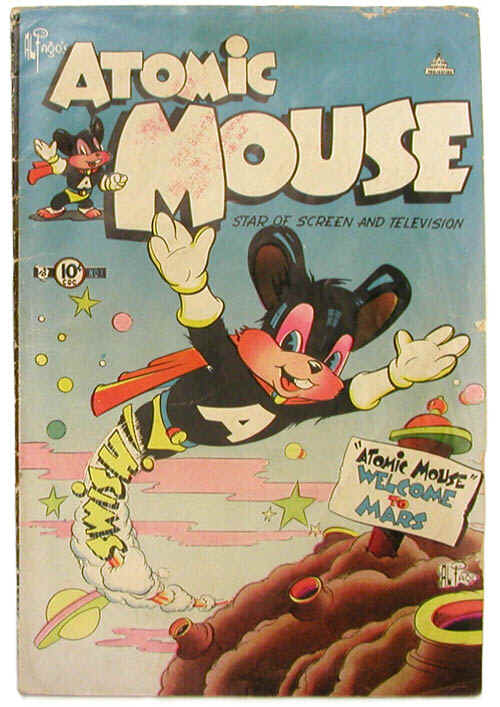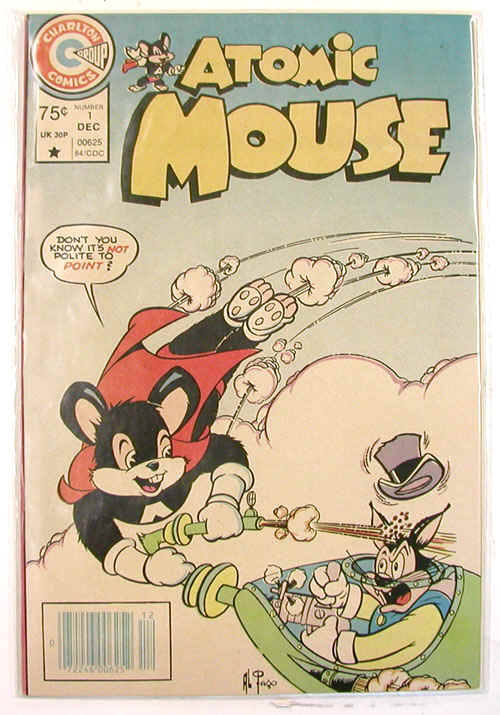 The first photo shows the first issue (Vol. 1, No. 1) of Atomic Mouse from 1953. The second photo shows a 1984 reissue.
Atomic Mouse had no desire for spinach, he obtained his strength from U-235 pills. The cover of the bottom photo shows him defeating Count Gatto. Hmmm. Could this be the inspiration for Itchy and Scratchy?