Inside the Atom (1948, 1965)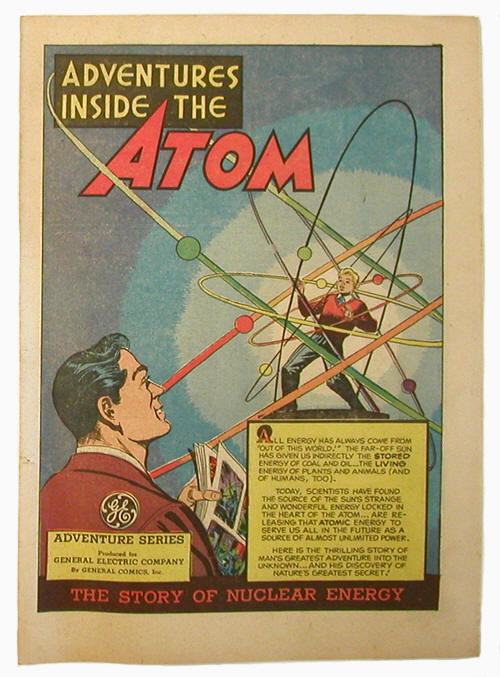 Beginning in 1946, General Electric began publishing what became a series of sixteen (or so) educational comics. For the most part, they focused on the present and future roles of electricity in our lives.
The following photo shows the first version of "Adventures Inside the Atom." It came out in 1948. Over the years, the artwork and text was reworked to keep up with a changing reality. The version shown in the middle of the page dates from 1955, while that at the bottom of the page was produced in 1965.