Uranium Board Game (ca. mid 1950s)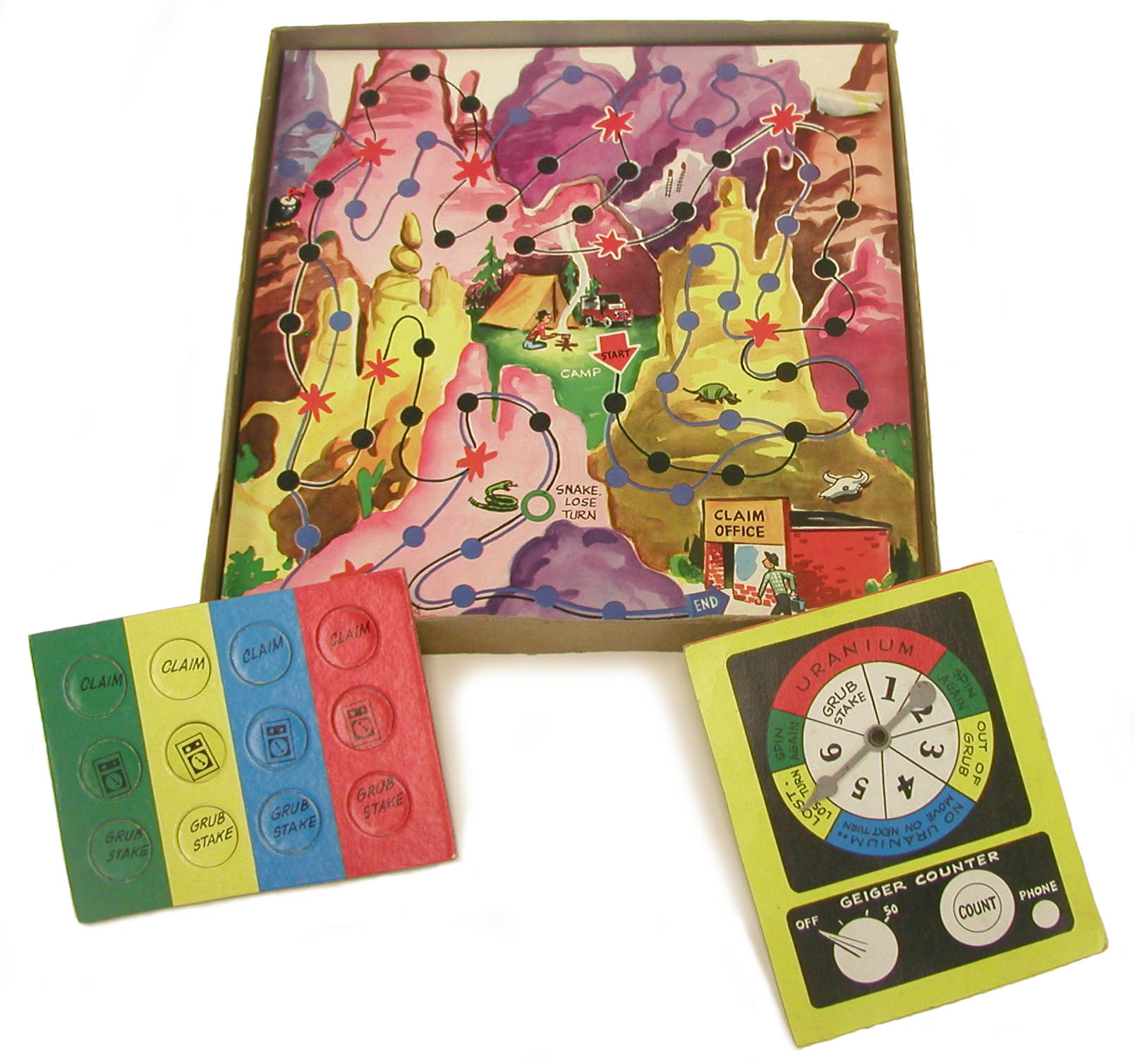 This is another artifact of the uranium boom of the late 1940s and 1950s: a board game wherein the goal is to strike uranium and make it to the Claim Office before anyone else. It was produced by Saalfield Publishing of Akron Ohio. The creator of the game, Howard Boughner, had developed several other games for the company.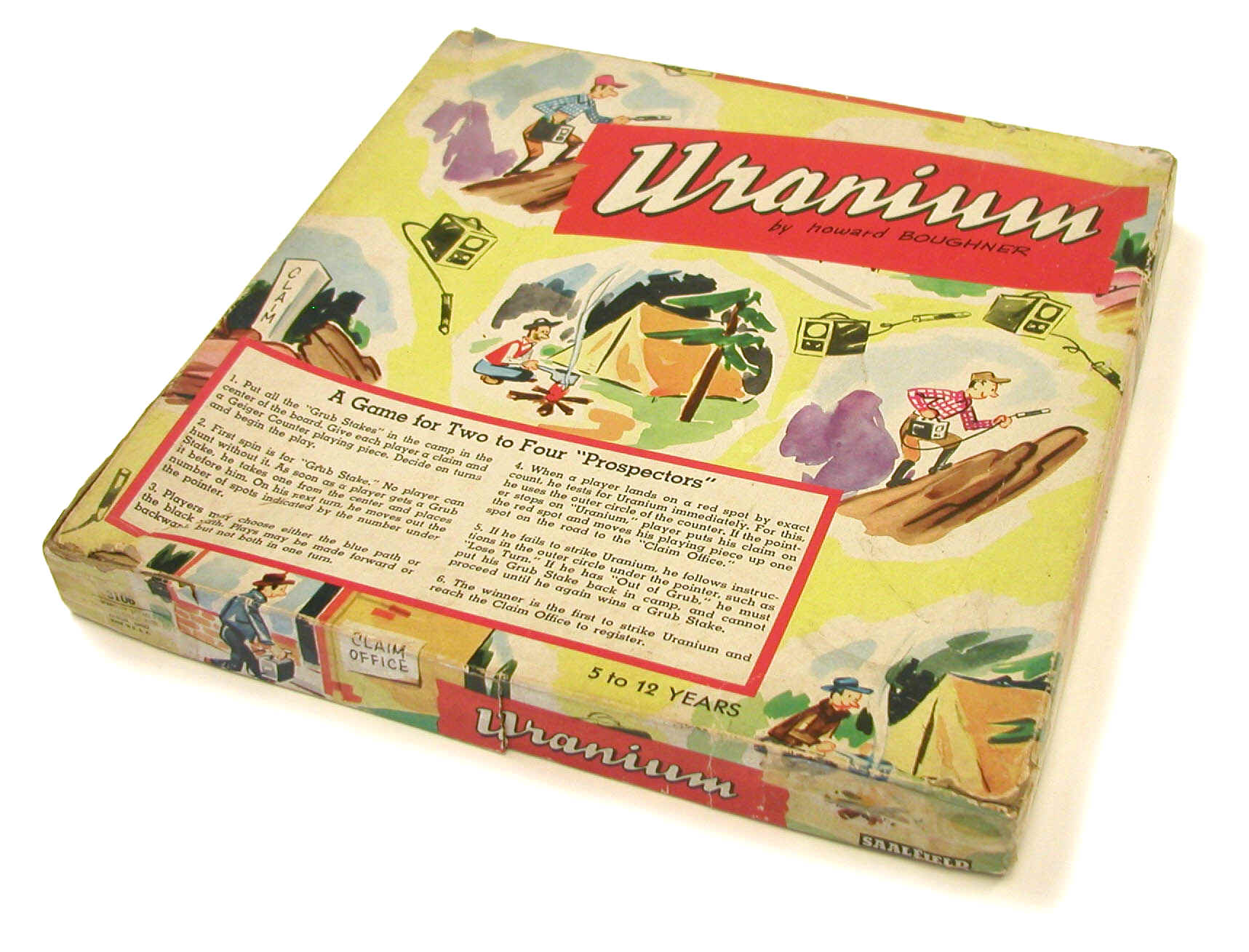 Each person takes a turn spinning the pointer. For play to actually begin, the player must first land on "Grub Stake." Once that is accomplished, the player moves the number of spots indicated by the number under the pointer on their next turn. When a player lands on a red marker, they "test" for uranium by spinning the wheel. If the player gets lucky and the pointer lands on "Uranium," they proceed toward the claim office. If they don't strike uranium on the spin, they do what the instructions say e.g., "Spin Again," "Lose Turn," "Out of Grub," etc. You certainly don't want to land on "Out of Grub."
Kindly donated by Chuck Abraham.