Gilbert U-239 Geiger Counter (ca. 1950s)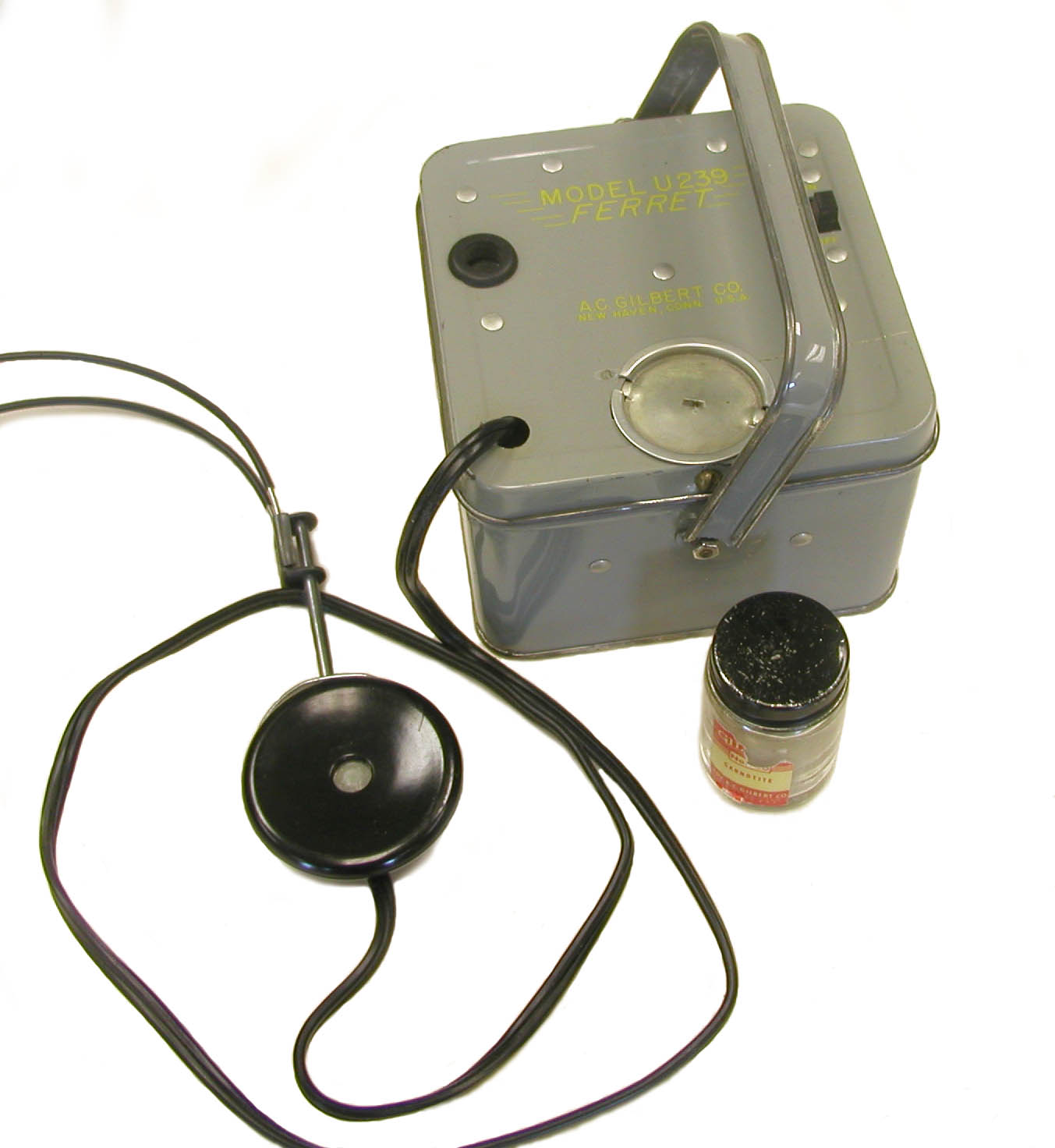 "Developed at the Gilbert Hall of Science with country's leading atomic energy scientists. Counter clicks rapidly when radioactive material is near; clicks are heard through earphone. Neon light indicator recessed in Geiger counter top also indicates radioactivity by means of flashes."
This device was manufactured by the A.C. Gilbert Company of New Haven, Connecticut. I would guess that it dates from 1950-1955 based on the fact that the uranium boom had come to an end by the mid to late 1950s, and the fact that the Gilbert Company included one of these Geiger counters in their 1950-51 vintage Atomic Energy Laboratory set.
The only accessory that came with our kit, at least when we obtained it, was the glass bottle show in the top photo. According to the label, it contains a sample of carnotite. The box insert has three holes in it: one for holding the glass jar with the ore sample, one for what was probably another ore sample (unfortunately now missing), and the third for a "D" cell battery.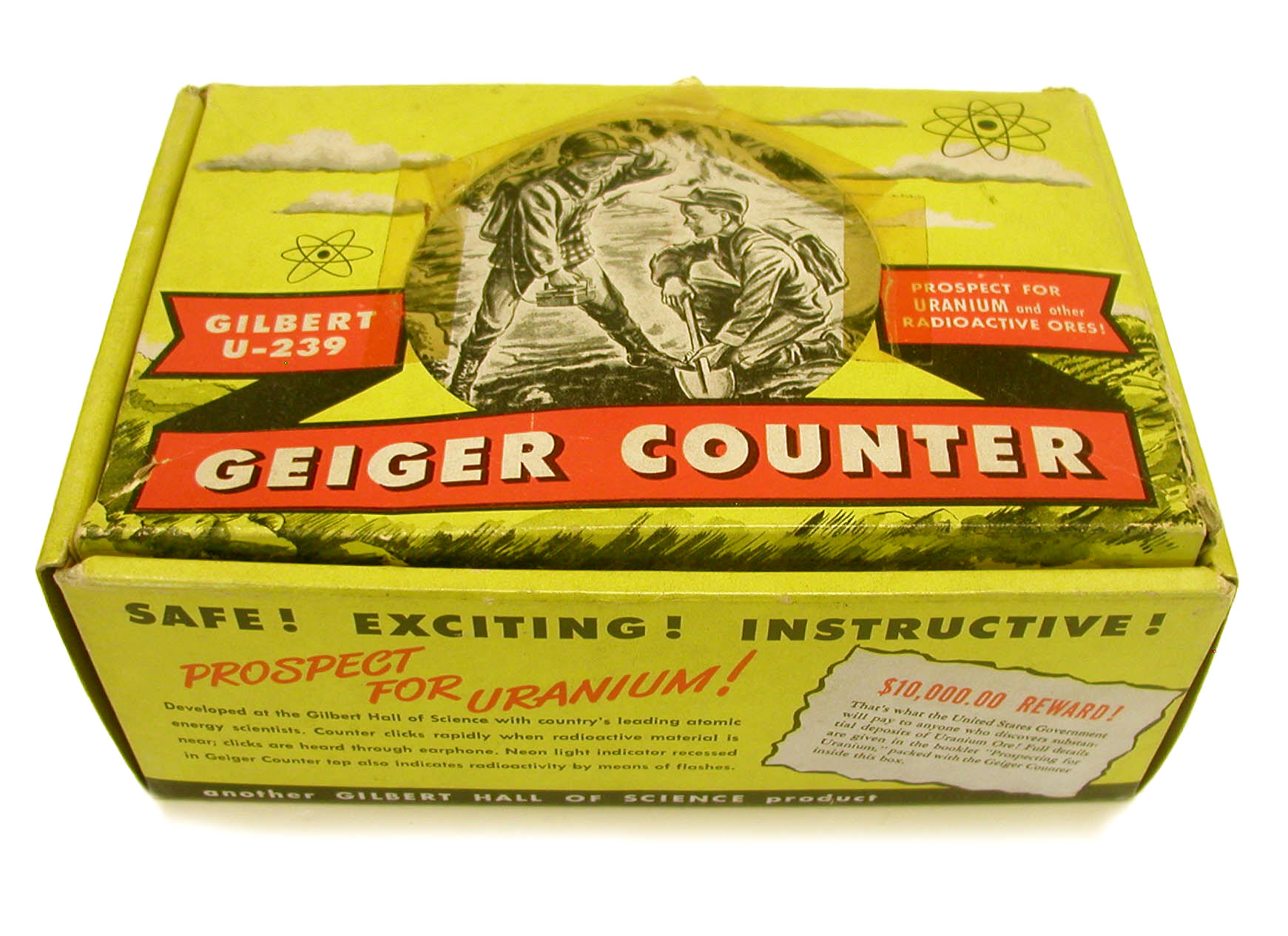 There is one control, a simple on/off switch.
Regular list price: $21
Size: 4.5" x 5" x 3"
Batteries: One 1.5 volt "D" cell