Tube with U-shaped Regulator (ca. 1920)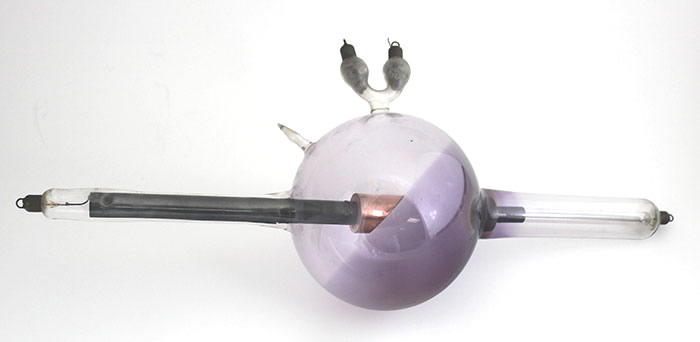 Although this bi-anode gas discharge tube has no markings that clearly identify the manufacturer, the backside of the target's copper jacket is stamped with three patent dates. Two of these patents were assigned to the General Electric Company, but the latter could not have manufactured the tube because the last patent date is late 1915. By 1915, GE had stopped making gas discharge (i.e., cold cathode) tubes like this and focussed on the production of Coolidge tubes (i.e., hot cathode, high vacuum tubes).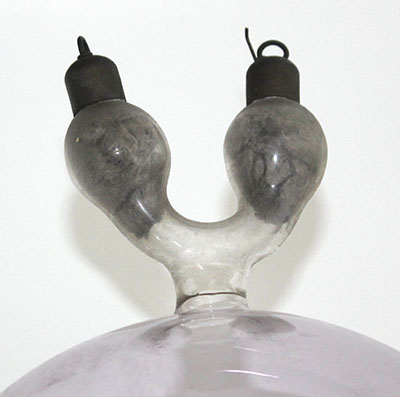 As a guess it might have been produced by the Victor Company because of the latter's business relationship with GE. Between 1916 and 1920, GE purchased enough Victor stock to have a controlling interest and they changed its name to the Victor X-ray Corporation. In 1924, GE moved all Coolidge tube production from Schenectady, NY, to the Victor facility in Chicago.
A few general comments:
The tube's construction is not of the highest quality, e.g., the copper jacket has score marks from the manufacturing process.
The purple color of the glass indicates that the tube saw considerable use.
The most unusual feature of the tube is the u-shaped regulator. I have never seen another tube with one of these.
Size: Approximately 6" diameter bulb, 20" long