Contaminated Fencing Materials from India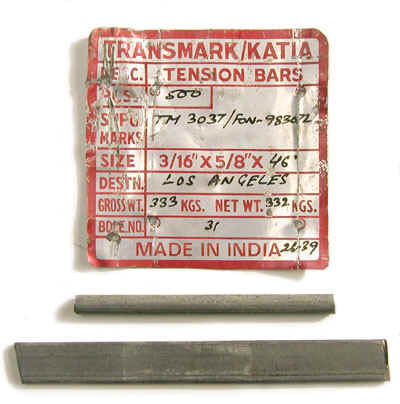 More than 50 shipments of potentially contaminated fencing material from India were delivered to the U.S. during the summer of 1991. Most of the parts were not contaminated, but some were. Exposure rates on these shipments apparently ranged from 30 uR/hr to 2.5 mR/hr. The contaminant, as might be expected, was cobalt-60.
After the matter was investigated, the Nuclear Regulatory Commission concluded that the maximum potential doses to the public were minimal. As a result, no restrictions were placed on the use of the parts.
Donated by the Nuclear Regulatory Commission, courtesy of Darrel Wiedeman.