Corbin "Radium" Padlock (ca. 1920s)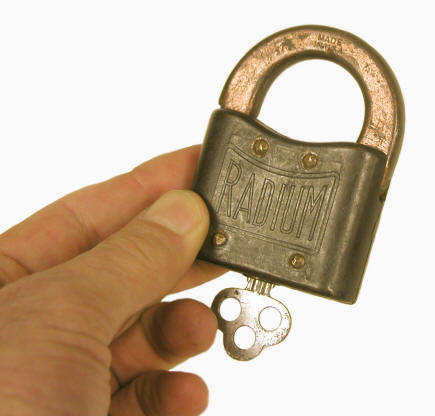 This is a brass padlock manufactured by the Corbin company. As can be seen in the photo, the brand name "Radium" appears on one side along with "Made in USA." The manufacturer's name, "Corbin," is on the other side.
Size: ca. 2 1/2" x 2"