X-Ray Brand Stove Polish Advertisement Bag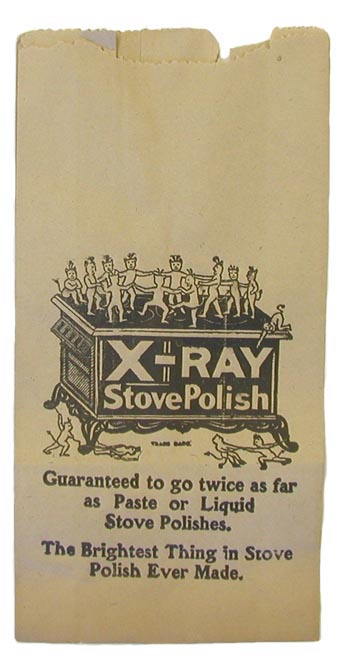 X-ray stove polish was produced by the J.L. Prescott Company at 27 8th St., Passaic, New Jersey. The company was founded in the 1870s in Maine by James Lewis Prescott. His son, Amos, built the New Jersey facility. Some of their other products include Black Silk stove polish, FYR-Pruf stove polish, "Black Cat" shoe polish and "Dazzle" shoe polish.
The estimated date range for this item, 1902 to 1926, is explained in the description of the collection's can of X-Ray Stove Polish.