CD V-700 Model 4 Latch Repair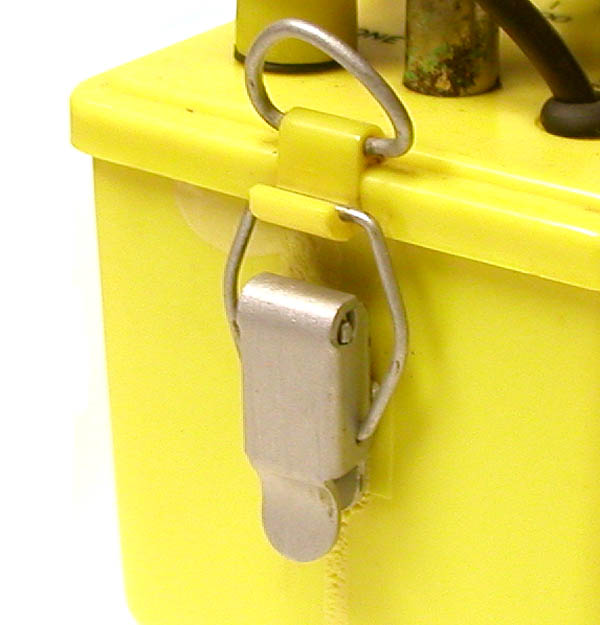 The latch of the CD V-700 Model 4 is so easily broken that it is almost useless. 
The photo to the right shows what the latch looks like before it gets broken.
The standard repair (see photos below) involves crimping one end of a short strip of metal around the metal loop of the latch (attached to the bottom of the instrument case) and making a "hook" on the free end. The latter clamps down on the curved plastic fitting for the metal loop used for attaching the carrying strap.