Beckman Model 103 Charger (late 1940s/early 1950s)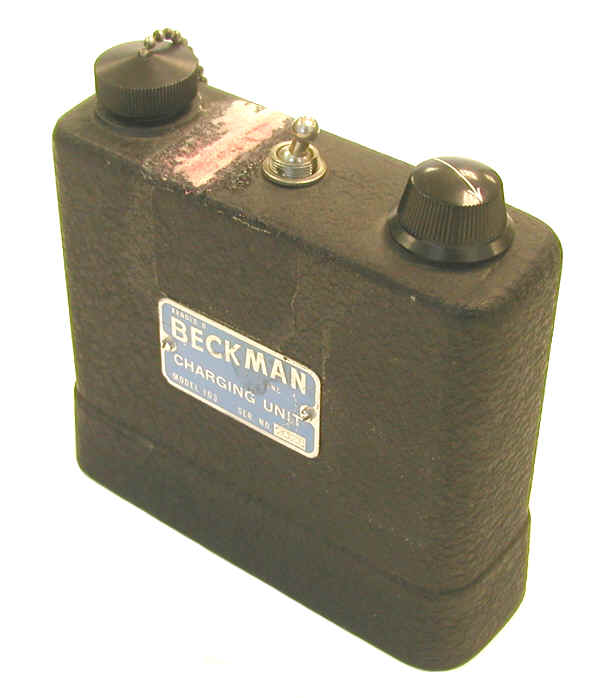 This charger was manufactured by the Arnold O. Beckman company of South Pasadena sometime in the late 1940s or early 1950s. It was designed to be used with direct reading pocket dosimeters. In 1952, the Model 103 was replaced by the Model 103A, a smaller unit that only required a single D cell battery.
Case: 5 1/4" high x 5 1/2" long  x 1 7/8" wide cast aluminum
Weight: 2 lbs.
Light: 2.2 volt flashlight bulb
Battery: One 1.5 volt D cell and six 22 1/2 volt
Donated by Ron Kathren.
References
Campbell, Radiological Defense, Vol. IV, Armed Forces Special Weapons Project, ca. 1950, p. 60.
Atomic Energy Commission Radiation Instrument Catalog #2, page date July 1, 1949, p.AV-9B.