Bendix Model 880 Charger (late 1950s/early 1960s)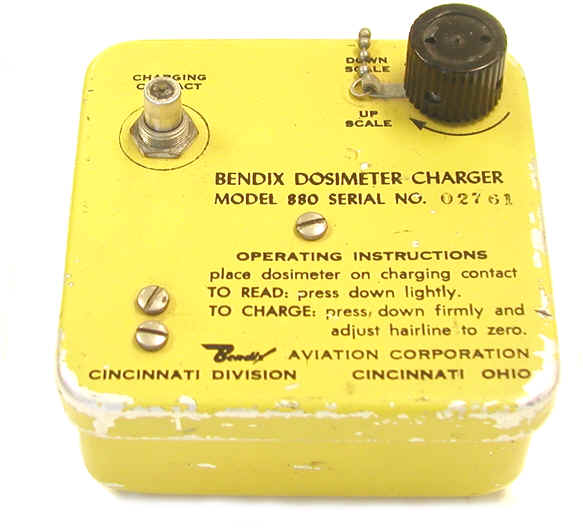 This is a Model 880 dosimeter charger manufactured by the Bendix Aviation Corporation of Cincinnati, Ohio. The yellow color suggests that it was intended for civil defense purposes. Indeed it appears identical to the Civil Defense CD V-750 charger.
Case: 4 1/4" x 4 1/4" x 2"
Battery: One 1.5 volt D cell