Victoreen Model 561A Charger (late 1950s/early 1960s)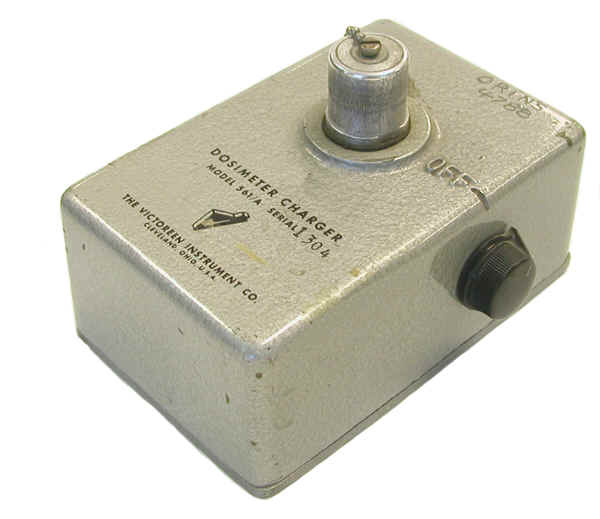 The Model 561A charger, manufactured by the Victoreen Instrument Company of Cleveland, Ohio, was intended to be used with direct reading pocket dosimeters such as the Victoreen Model 541. Since the only reference I have for the 561A is a 1959 bulletin/catalog, I assume that the charger was manufactured in the late 1950s or early 1960s. This particular instrument was used at the Oak Ridge Institute for Nuclear Studies (ORINS).
Case: 3 3/4" x 5 1/2" x  2 1/2"
Battery: One 1.5 volt D cell and ten 22 1/2 volt
Reference
Victoreen Bulletin C Nuclear Instrumentation, 1959.