Color Dosimeter (ca. 1950s)
This unusual dosimeter employs four liquid filled glass tubes, each of which contains a chemical that changes color when exposed to radiation. The color change was the same for all four vials but the sensitivities of the four tubes differed. From left to right, a color change in the four tubes indicated an exposure of 50, 200, 400 and 600 R. Unfortunately, I have no information about the origins of this instrument, and there are no markings on the dosimeter other than those seen in the photograph. Given the olive-green case and the high exposure range, it is probably some sort of experimental version of an army tactical dosimeter. View a similar device in the RADIAC section of the collection.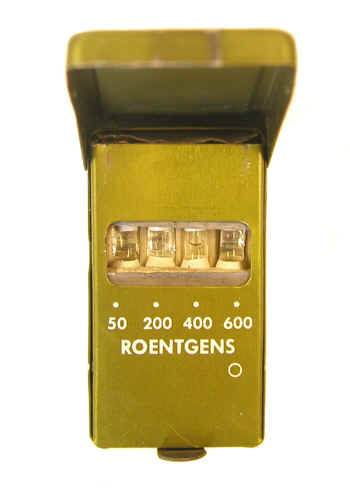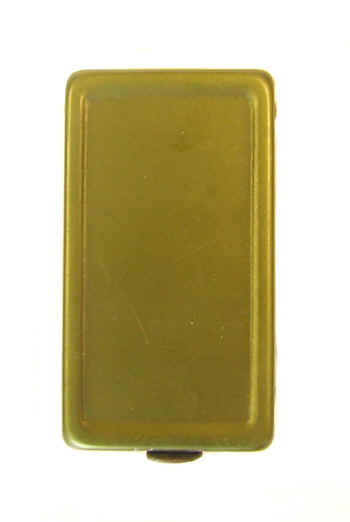 Size: 1 5/8" x 2.5" x 0.5"
Donated by Jack Greene.