Keleket K-112 Pocket Dosimeter (ca. 1950s, 1960s)

This particular dosimeter was manufactured by the Keleket Corporation of Covington, Kentucky. Quoting a 1954 advertisement "Accurate... Economical... Easy-to-operate... Keleket Pocket Dosimeter Model K-112 AEC #PIC-7A3 enables X-ray or radioisotope personnel to keep constant check on accumulated X- and gamma radiation exposure. Clips conveniently to pocket. Withstands severe abuse. Only 3 5/8" long. Capacity: 200 mr. Also high range models to 100 roentgens. Charged on Keleket K-135 Charging unit."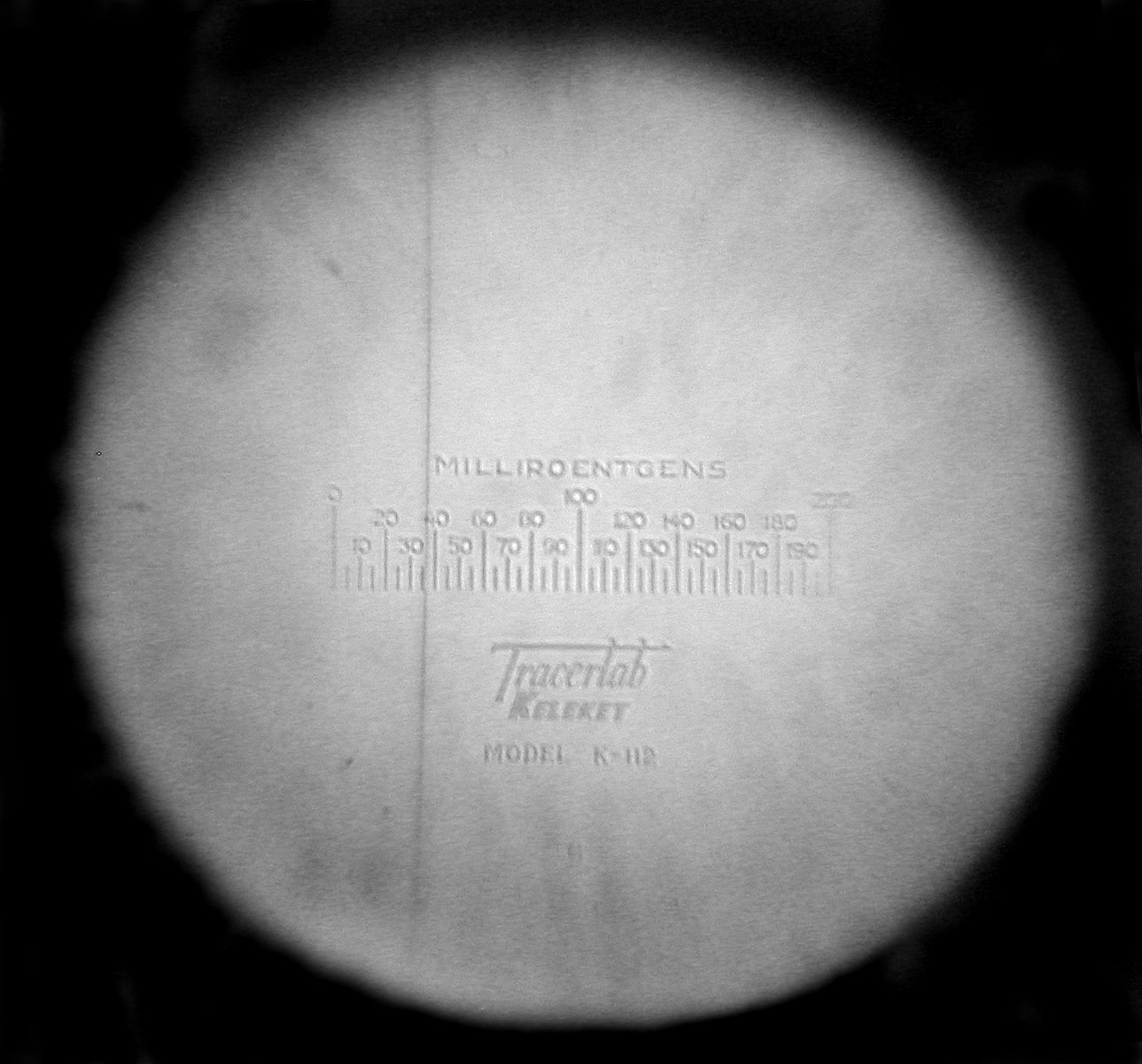 The scale (above right) is somewhat hard to read. The top line is "milliroentgens." Below that is the scale running from 0 to 200, and below that it reads "Tracerlab Keleket Model K-112."
Size: 3.75" long and 0.5" in diameter
Range: 0-200 mR
Weight: ca. 0.5 oz.
According to the 1952 AEC Instrument Catalog, the Model K-112 supersedes the Models K-110, K-109 and K-111. Its overall accuracy is said to be ą 5% at any point and ą 5% between 250 and 1200 keV.
Donated by Amelia Engelmann.
References
Advertisement in the January 1954 issue of Nucleonics p 64.
AEC Radiation Instrument Catalog No. 3. Page PIC-7A3. July 1, 1952.