Model PD-200 Riken Pocket Dosimeter (ca. 1960s)
Wow! How many pocket dosimeters do you see that come in a plush velveteen box like this one? This little gem was manufactured sometime in the 1960s by the Riken Keiki Fine Instrument Company Ltd. of Tokyo Japan. As the model number implies, this is a personnel dosimeter that measures x-ray and gamma ray exposures up to 200 mR. The energy response is within 20% from 50 keV on up and the charge leakage is approximately 1% per day.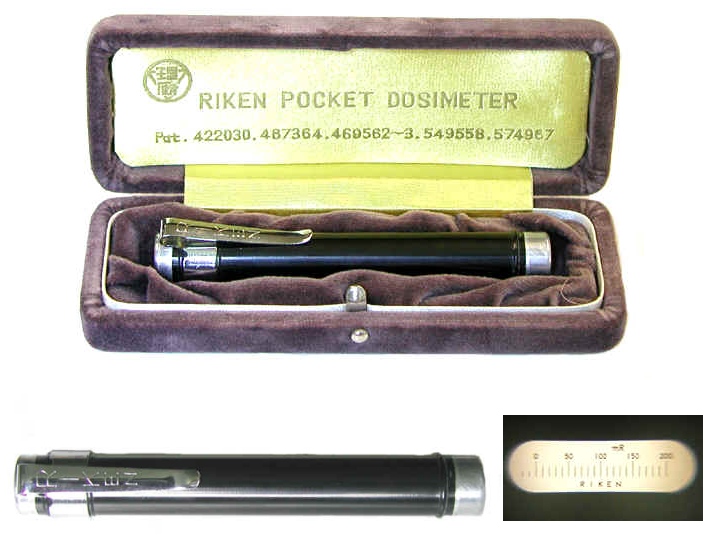 Size: 3 7/8" long and 0.5" in diameter
Weight: 18 grams
Donated by Ron Kathren.
References
Ron Kathren, personal communication.
Riken Pocket Dosimeters, manufacturer's brochure and test chart.